The falsetto is strong with this one.
Earlier in the week, Jimmy Fallon teased something amazing was going to happen on "The Tonight Show," but this is better than all the power converters in Tosche Station combined.
On Tuesday, Fallon and The Roots were joined by much of the cast of "The Force Awakens," including Daisy Ridley, John Boyega, Oscar Isaac, Adam Driver, Gwendoline Christie, Lupita Nyong'o, Carrie Fisher and Harrison Ford for an a cappella tribute to "Star Wars."
Following the segment, Fallon raved about all the work his crew did to put that together -- a process that sounded more complicated than building your own Death Star.
With the new "Star Wars" movie out in just a couple days, we couldn't ask for something more aca-mazing.
"The Tonight Show Starring Jimmy Fallon" airs weeknights at 11:35 p.m. ET on NBC.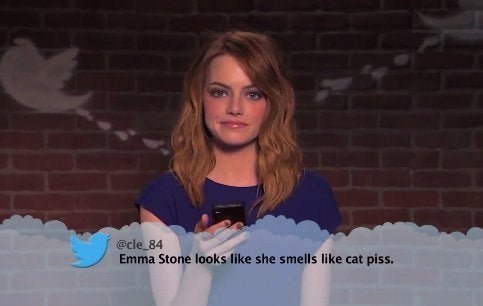 Celebs Read Mean Tweets
Popular in the Community