Jimmy Fallon and actress Anne Hathaway performed Broadway versions of rap songs -- and amazingly, the tunes sound so good it's almost as if they were meant to be heard that way.
On Tuesday night's "Tonight Show," Fallon pretended to play piano as he and Hathaway gave Snoop Dogg's "Gin and Juice," 50 Cent's "In Da Club," and Kendrick Lamar's "Bitch Don't Kill My Vibe" a show-tune makeover.
Oh, and all you Hathahaters out there? She's got a message for you at the end of that last song.
Before You Go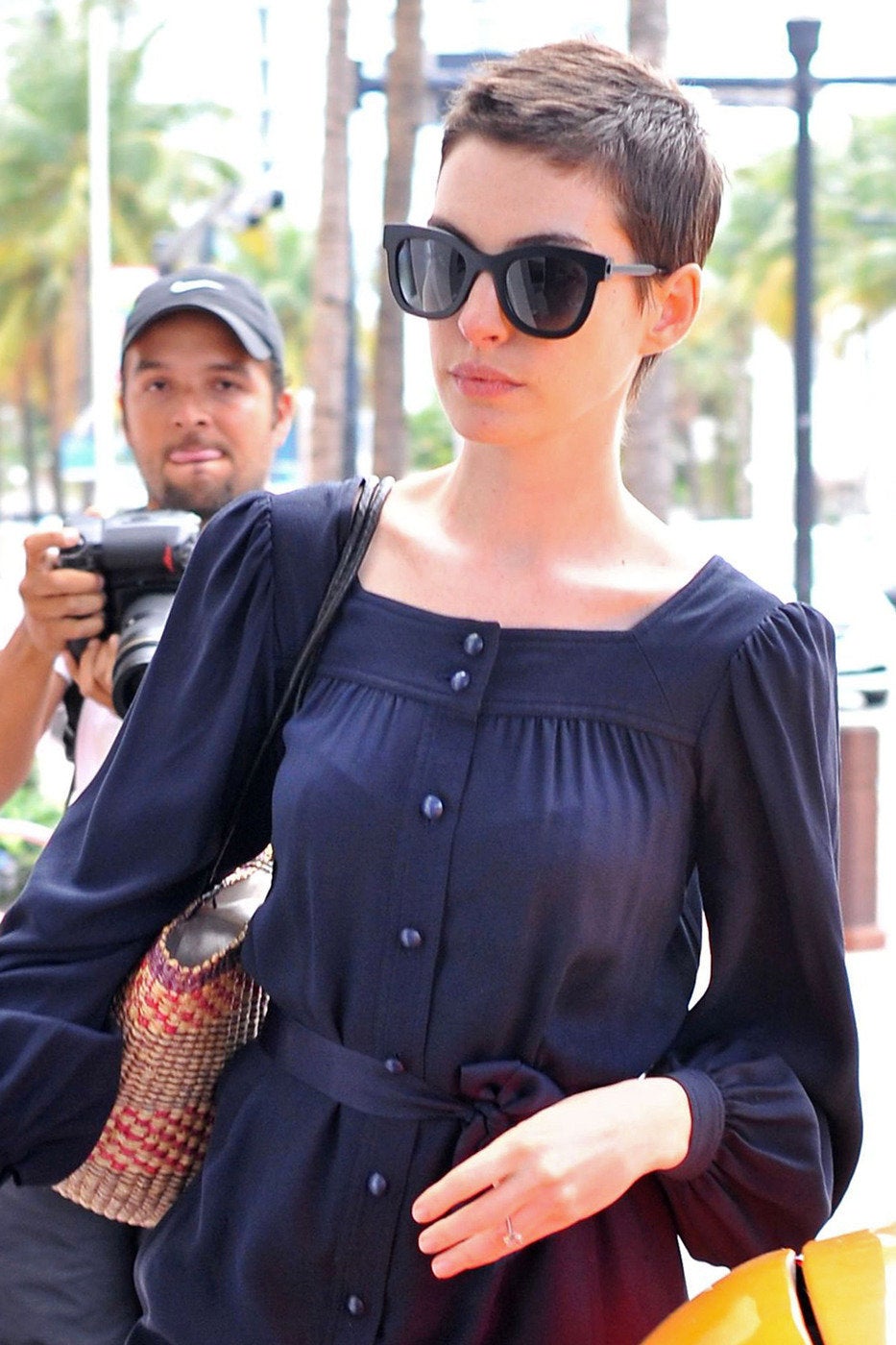 Anne Hathaway's Short Hair Evolution
Popular in the Community