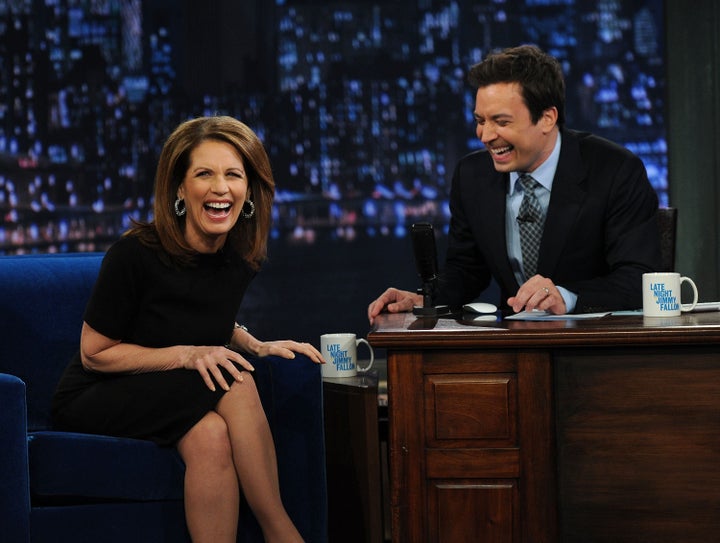 "I'm honored that @michelebachmann was on our show yesterday and I'm so sorry about the intro mess. I really hope she comes back," Fallon wrote on Twitter Tuesday night.
When Bachmann, who appeared as a guest on Fallon's show, walked across the stage to take her seat next to the host's desk, The Roots played the opening of a song by Fishbone called "Lyin' Ass Bitch."
While the audience only heard a "la la" refrain, the message was sent. Before the show, the band's drummer, Questlove tweeted, "aight late night walkon song devotees: you love it when we snark: this next one takes the cake. ask around cause i aint tweeting title."
Earlier on Tuesday, Fallon tweeted, "@questlove is grounded."
Support HuffPost
The Stakes Have Never Been Higher
Popular in the Community