Fallon appeared to be holding back tears as he spoke about his daughters playing in the next room while he watched the news.
"How can I explain to them that there's so much hatred in this world?" he asked. "They're 2 years old and 4 years old. They don't know what hate is."
As children get older, they need people they can look up to, Fallon said. And then he made it clear that Trump doesn't cut it.
"The fact that it took the president two days to come out and clearly denounce racists and white supremacists is shameful," Fallon said. "And I think he finally spoke out because people everywhere stood up and said something."
Fallon than called on everyone ― "especially white people" ― to speak against hate.
"We all need to stand against what is wrong, acknowledge that racism exists, and stand up for what is right and civil and kind, and to to show the next generation that we haven't forgotten how hard people have fought for human rights."
"We can't go backward," he said. "We can't go backward."
See Fallon's full monologue above.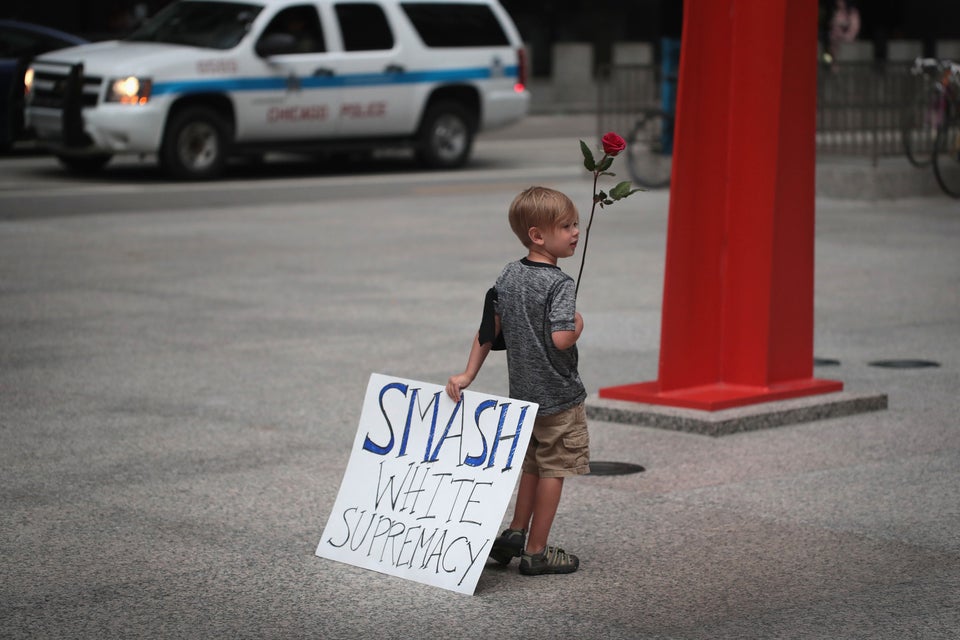 Powerful Signs From Charlottesville Protests Across The U.S.
Popular in the Community