If you ever thought the idea of a juice cleanse sounded appealing, maybe it's time to rethink some life choices.
"Tonight Show" host Jimmy Fallon is currently on a cleanse and took some time to look at all the "Pros and Cons" of the experience.
Some of the highlights include: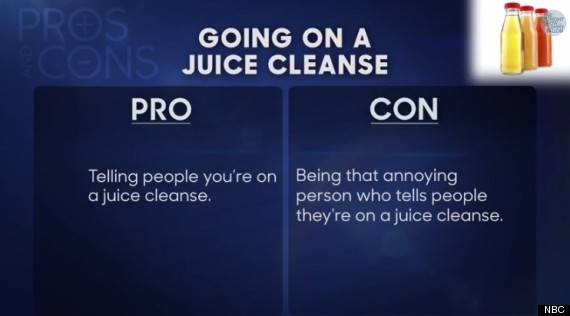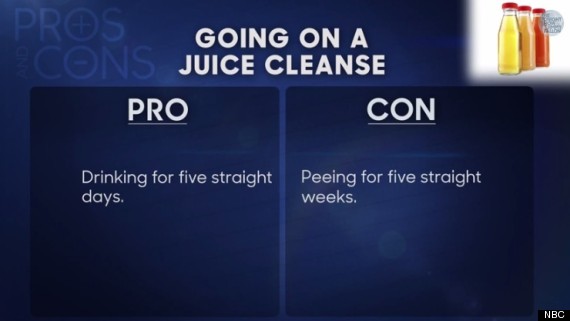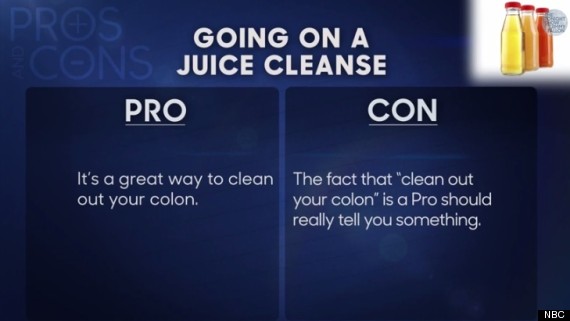 Juice cleanses may be a way to get your health back on track, but you should still watch the video to know what you're in for.
"The Tonight Show starring Jimmy Fallon" airs weeknights at 11:35 p.m. ET on NBC.