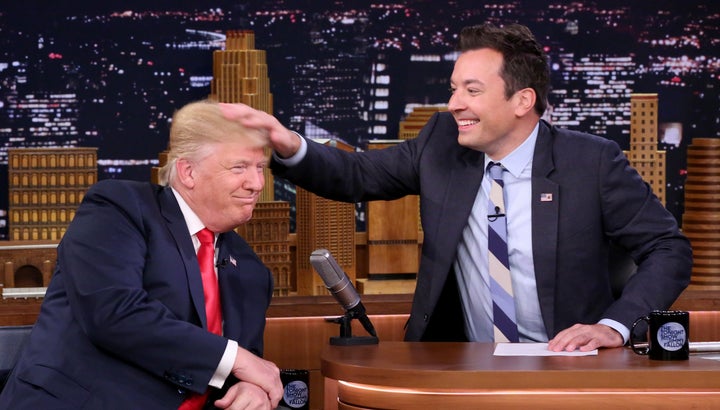 Viewership has been down for Fallon in the months since he had then Republican nominee Donald Trump on for a playful interview ― a decision that led to widespread ridicule ― leading to questions about whether Fallon should alter his act.
"He has to change his format to keep up because he's losing viewers," a source told Page Six. "They had to figure out a way to get Trump [into his routine] because he's too weak on Trump, and viewers are going elsewhere."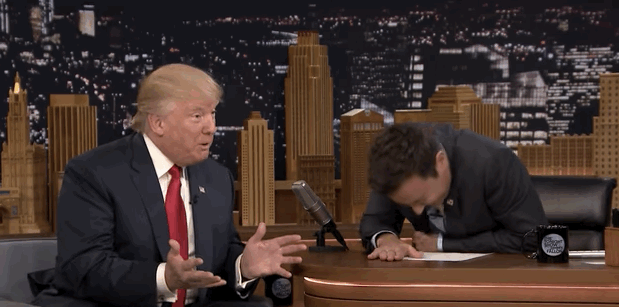 Fallon still holds the lead over CBS' "The Late Show with Stephen Colbert" among 18 to 49 year olds, the key demographic for advertisers. But he has not been able to reattain the lead in overall viewership that he firmly held until around Trump's inauguration in January.
The key issue in many people's eyes is that Fallon is unwilling to play the role David Letterman and Jon Stewart once did ― that of the moral comedian who consistently challenges those in power. Fallon prefers to be affable with his guests. Colbert, on the other hand, has embraced the role, which led to his greatest period of success since he started hosting "The Late Show."
"[Fallon is] uncomfortable talking about politics, and that's not what the people want," an insider told Page Six.
An NBC representative stood behind Fallon when asked for comment by The Huffington Post over email. "From Jimmy's first week on the air, the entire team has done a remarkable job keeping 'The Tonight Show' fresh and entertaining," she said.
Letterman, who hosted a late-night show for three decades before retiring in 2015, recently discussed Fallon's much-lambasted interview with Trump, saying that he didn't want to criticize "The Tonight Show" host.
But, he added, "I can only tell you what I would have done in that situation: I would have gone to work on Trump."
Before You Go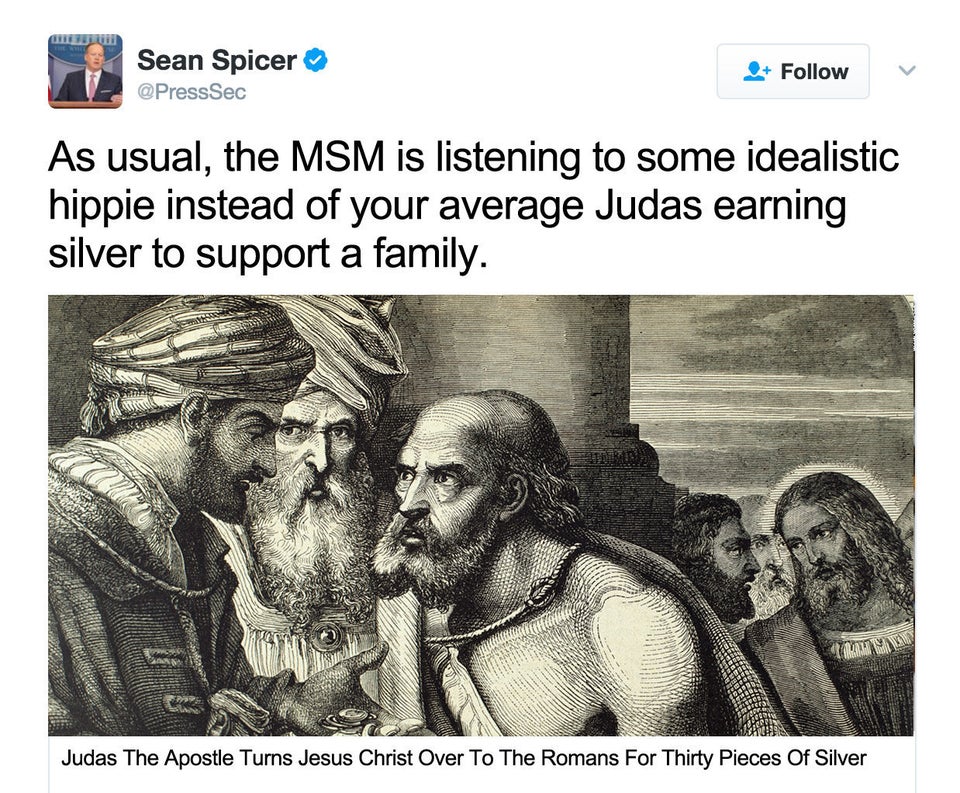 If Donald Trump's Staff Were Spokespeople For Other Historic Events
Popular in the Community