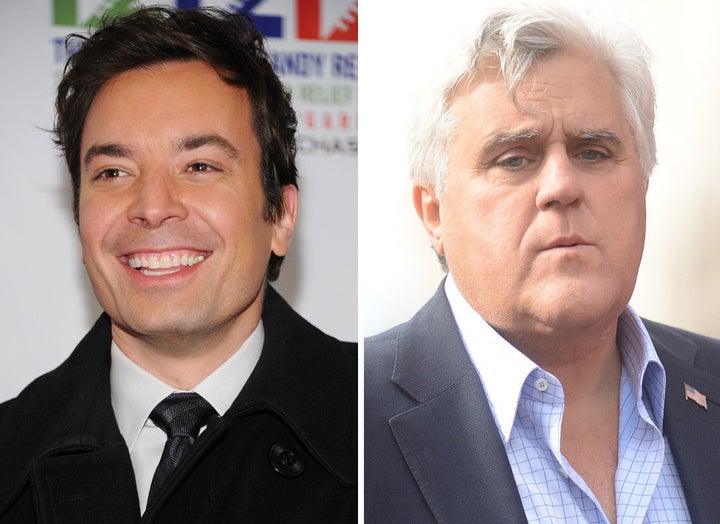 The New York Daily News reports that unnamed NBC executives have begun "quietly" exploring the option of replacing "Tonight Show" host Jay Leno with "Late Night" comedian Jimmy Fallon when Leno's contract expires in 2014.
Sound familiar? If the rumor proves correct, it would represent the third time that Jay Leno's "Tonight Show" throne is threatened by the host of "Late Night."
Original host David Letterman was widely seen as Johnny Carson's "Tonight Show" successor, and left NBC after being passed over for the job in favor of Leno in 1993. Letterman's "Late Night" replacement, Conan O'Brien, took over "Tonight" in 2009 for a mere 7 months, after which NBC reinstated Leno.
With Leno as host, "The Tonight Show" has since returned to the top of the ratings, although ratings for late night have declined across the board in recent years.
If Leno's ratings remain strong, pushing him out could present the same problems that occurred with the O'Brien debacle. As described in Bill Carter's "The War for Late Night," Leno was confused and hurt in 2004 when NBC brass informed him that O'Brien would take his job in five years, even though Leno's show was solidly number one.
The late night landscape has changed even since 2009. Next month, ABC's "Jimmy Kimmel Live!" will move from 12:35 to 11:35, thus becoming the first major network competition to Jay Leno and David Letterman. With both Leno and Letterman over 60 years old, the much younger Kimmel will provide a long-term strategy for ABC's late night programming.
Fallon, 38, would do the same for NBC. In addition to his relative youth, Fallon is the type of mainstream personality that would likely perform well at 11:35. He quickly defied expectations when taking over "Late Night" in 2009 by hosting one of the most buzzed-about shows on television, marked by song parodies, celebrity impressions and a loose, freewheeling tone. The show's house band, rock/R&B collective The Roots, has been crucial to the show's success.
In addition to ratings success (in November 2012, his show had 14 percent higher ratings than CBS competition "Late Late Show with Craig Ferguson"), he hosted the Emmys in 2010, and was invited to host the Academy Awards in 2013 (but declined).
But would Fallon want the earlier show? In an interview with Piers Morgan earlier this year, Fallon said that while he would not turn down the job were it offered, he did not consider it a "holy grail."
There's also the superstition factor. "If there's one thing I've learned from Dave and Conan, it's that hosting this show is a one-way ticket to not hosting 'The Tonight Show,'" Fallon joked.
The Daily News article is the most high profile press mention of Fallon's possible bid to host "The Tonight Show," although it's been widely expected that NBC has been grooming Fallon for the job. The story could hold special significance to Leno's career: Leno's late manager, Helen Kushnick, forced NBC's hand by planting an anonymously sourced article in The New York Post saying that NBC executives wanted Johnny Carson to leave "The Tonight Show," paving the way for Leno to take Carson's job.
What do you think should happen in 2014? Answer in our poll below.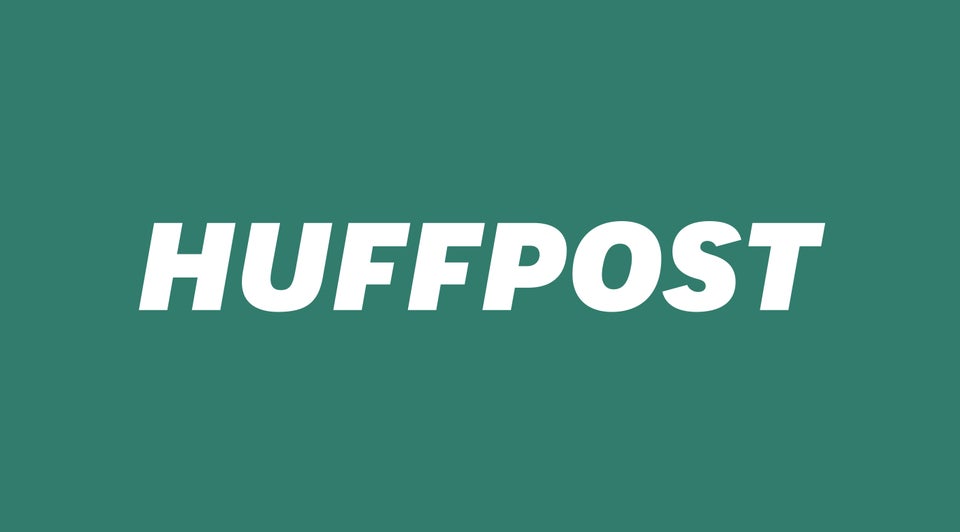 Fallon's Best Musical Moments