Tina Fey and Jimmy Fallon pulled an adorable prank on "The Tonight Show" Thursday, but Fey had no idea that a sweet surprise was in store for her as well.
Fallon and his former "Saturday Night Live" castmate hid in a back room listening as attendees at Fey's new musical, "Mean Girls," were asked to stand in front of a poster for the play and describe how the "30 Rock" creator inspired them. When the right moment arose, the comedians popped out to surprise the gushing fans, evoking lots and lots of hugs and tears.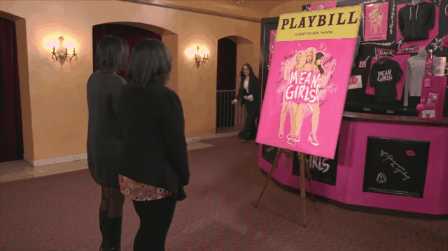 Yet the real tearjerker occurred after the segment was over and Fey and Fallon were sitting in the "Tonight Show" studio together.
"Tina, one more person wants to deliver a heartfelt message to you," Fallon said.
"What? … Oh, no," Fey said as Fallon walked over to stand in front of the same "Mean Girls" poster.
"If you're lucky throughout your life [you] get to meet and spend time with a few people who really change you for the better. Lucky for me, you're one of those people," he said.
Fallon made a joke about their respective ages (he's actually 43 and she's 47) before continuing on with a rousing speech:
I met you when I was 23, I believe you were 45. And I was lucky enough to work with you and grow with you and learn from you. A lot of people in this world have dreams or goals or ideas, but not everybody goes out and fights to make them happen but you're someone who did. You didn't get served this, you didn't get given this as a gift. I know firsthand, you worked so hard and found a voice and found your way, and you made your own dreams come true, and most importantly even now you're making other people feel like they can do the same thing and change the world.

Today, I'm 27 years old and I have two daughters, and my hope for them is that they grow up to be leaders like you and that they'll be as fearless and confident in their strengths as you are.
Fallon concluded this tribute with a simple "I love you."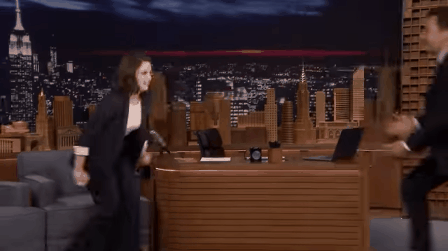 Popular in the Community