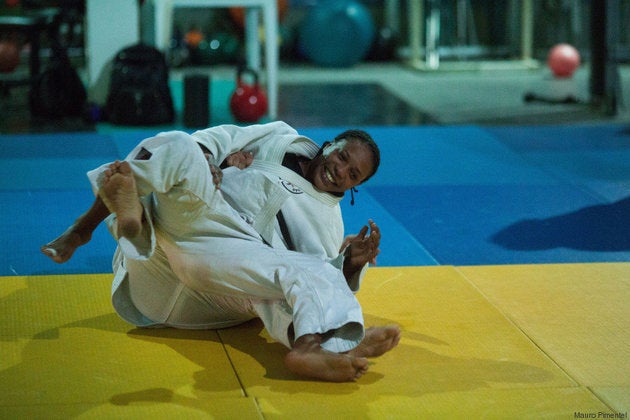 When four U.S. swimmers fabricated a story about being robbed by gunmen posing as police during the Rio Olympics, the persistent security fears that dogged Brazilian officials throughout the Games seemed to be being actualized.
After it came to light that Ryan Lochte made up the story, the U.S. Olympic Committee issued an apology Friday following the scandal and subsequent departure of two of the swimmers involved, Gunnar Bentz and Jack Conger.
"We apologize to our hosts in Rio and the people of Brazil for this distracting ordeal in the midst of what should rightly be a celebration of excellence," U.S. Olympic Committee chief Scott Blackmun said in a statement.
Despite a week of confusion and misinformation, the ordeal could leave a positive mark on Rio. Instituto Reação, a Brazilian NGO established in 2003 by Brazilian Olympic judoka Flavio Canto with the goal to promote social inclusion through sports, will benefit from the $11,000 gold medalist Jimmy Feigen agreed to pay to avoid prosecution.
"After this donation is done, his passport will be given back to him, and he will be free to return home," Feigen's lawyer said following a meeting between Feigen, a judge and officials from Rio's prosecuting ministry at a police station in Rio, ABC News reported.
Approximately 1,200 children and teenagers have trained at the Instituto Reação's five units, which are all located in Rio de Janeiro's favelas.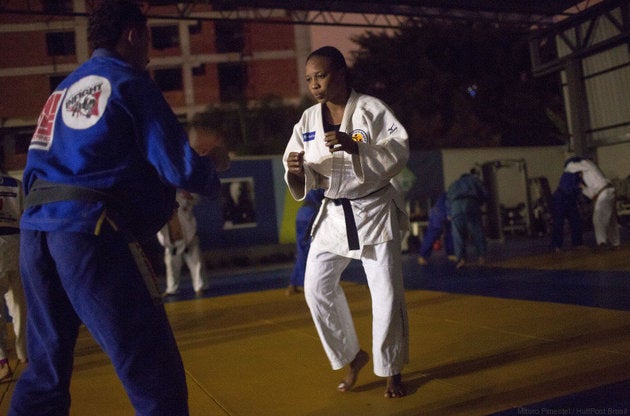 It was at the Instituto Reação that Rafaela Silva, the beloved judoka who won Brazil's first gold medal at the 2016 Olympics, discovered her passion for judo.
The Instituto Reação also supported the two Congolese judokas on the refugee Olympic team, Yolande Mabika and Popole Misenga. Both athletes trained with 73-year-old Geraldo Bernardes, one of Brazil's most prominent judokas.
The Feigen donation will go toward construction work at the institute's Cidade de Deus unit in Jacarepaguá, founder Flavio Canto said in a statement. The unit is currently partially exposed, risking rain damage to the equipment. 
Canto hopes the money will result in "more black belts on and off the mat, forming new Rafaelas, Penalbers, Popoles and Yolandes."
He added: "One day Feigen can come here and meet us."
A version of this piece first appeared on HuffPost Brazil. It has been translated into English and edited for clarity. 
For more Olympic coverage:
Calling all HuffPost superfans!
Sign up for membership to become a founding member and help shape HuffPost's next chapter