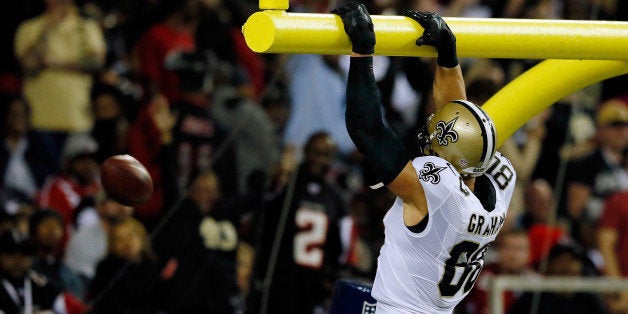 Atlanta's defense couldn't contain Jimmy Graham on Thursday night — and neither could the field goal post.
After scoring a 44-yard touchdown in the second quarter, the Saints star celebrated with his usual dunk over the field goal post. He put a little too much force into his two-handed slam though, bending the goal post and causing a brief delay before the extra point.
"He's a strong guy. He's like one of those freak childs that doesn't know his own strength," Brees said of Graham after New Orleans' 17-13 win. "He's a stud. He makes all kinds of plays, dragging guys into the end zone and everything else."
The 26-year-old out of the University of Miami tied Joe Horn's franchise record with his sixth 100-yard game of the season. He's also tied with Bengals receiver A.J. Green for most 100-yard games this season, per ESPN Stats & Info. He now has 10 touchdowns this season, one shy of his career-high set in 2011.
Related
Before You Go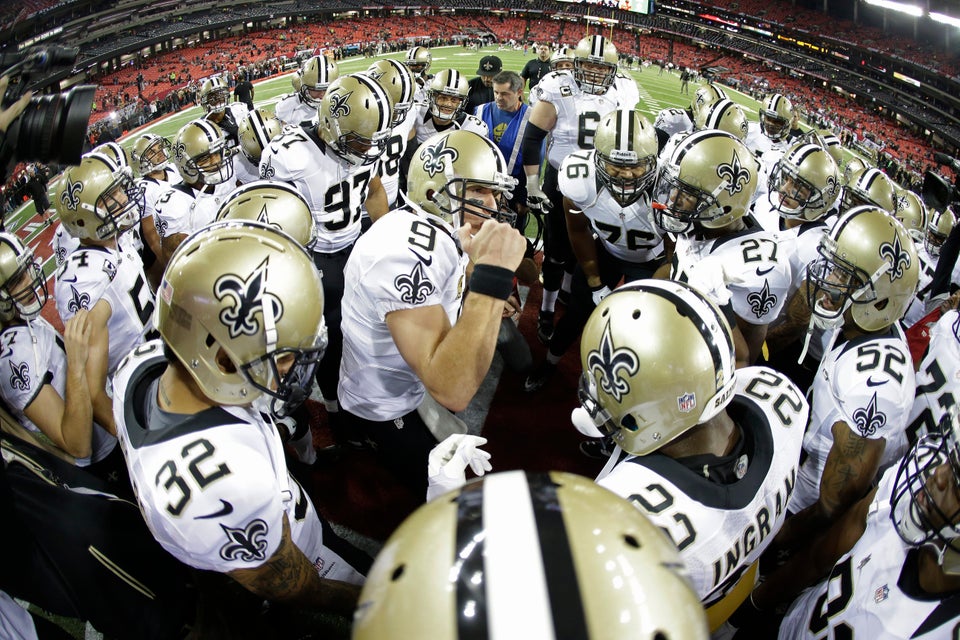 PHOTOS: Saints vs. Falcons
Popular in the Community