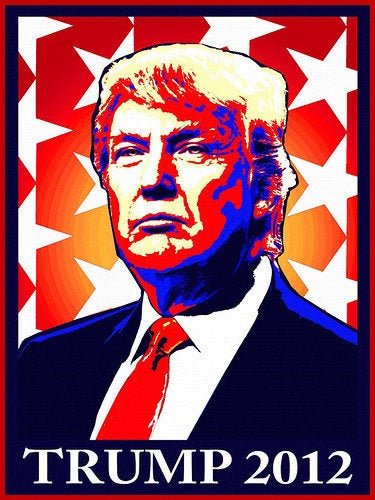 On Thursday night's show, Jimmy Kimmel asked the question that has been keeping many Americans awake at night: What if Donald Trump WAS our president?
We all get it. This is a ratings game for Trump. He's not really running for president, he's ginning up viewership for the remaining episodes of "The Apprentice." We're not stupid. But we do play along and watch every Trump appearance, interview and episode to see what insane, non-presidential thing he'll say next: "I have a great relationship with the blacks," anyone? So since we're knowingly giving him our attention, maybe we are as stupid and malleable as Trump imagines.
Kimmel hit the nail on the head when he said, "This is already shaping up to be the most embarrassing presidential race yet." He then gave us a glimpse of what an international crisis might look like under a Trump presidency.