A tearful Jimmy Kimmel opened up about a health scare involving the newest member of his family when he returned to his show on Monday night.
Kimmel's wife, "Jimmy Kimmel Live!" co-head writer Molly McNearney, gave birth to a baby boy last week ― but a sharp-eyed nurse immediately spotted something wrong with little William "Billy" Kimmel.
"It was the longest three hours of my life," Kimmel said.
The little boy is now 10 days old and doing well, but he'll need another surgery in a few months and then a third procedure later on.
Repeatedly choking back tears, Kimmel thanked the doctors and staff at both California's Cedars-Sinai Hospital, where Billy was born, and Children's Hospital Los Angeles, where the surgery was performed.
He thanked his staff, friends and family for their support.
"We had atheists praying for us," Kimmel said. "Even that son of a bitch Matt Damon sent flowers."
He said his experience shows why all Americans need access to health care, especially those ― like his son ― born with preexisting conditions.
"If your baby is going to die and it doesn't have to it shouldn't matter how much money you make," he said. "I think that's something that whether you're a Republican or Democrat or something else, we all agree on that, right?"
"We need to make sure that the people who are supposed to represent us ― the people who are meeting about this right now in Washington ― understand that very clearly. Let's stop with the nonsense. This isn't football. There are no teams. We are the team. It's the United States. Don't let their partisan squabbles divide us on something every decent person wants."
"No parent should ever have to decide if they can afford to save their child's life," he said as his voice cracked through the tears. "It just shouldn't happen. Not here."
Kimmel also shared a link for those who wish to donate to the hospital to help other babies:
McNearney also sent out a message of thanks:
Before You Go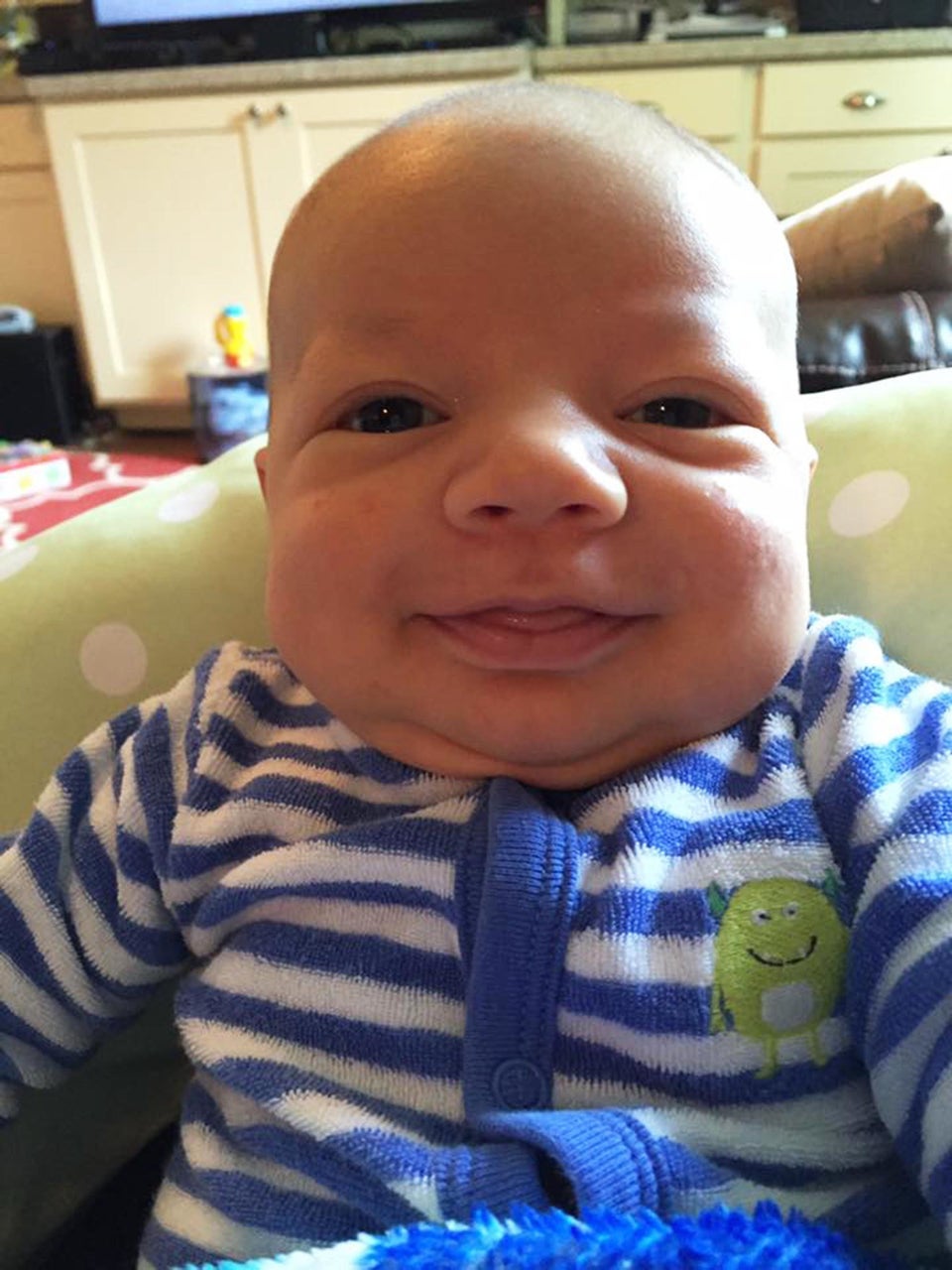 Smiling Babies
Popular in the Community