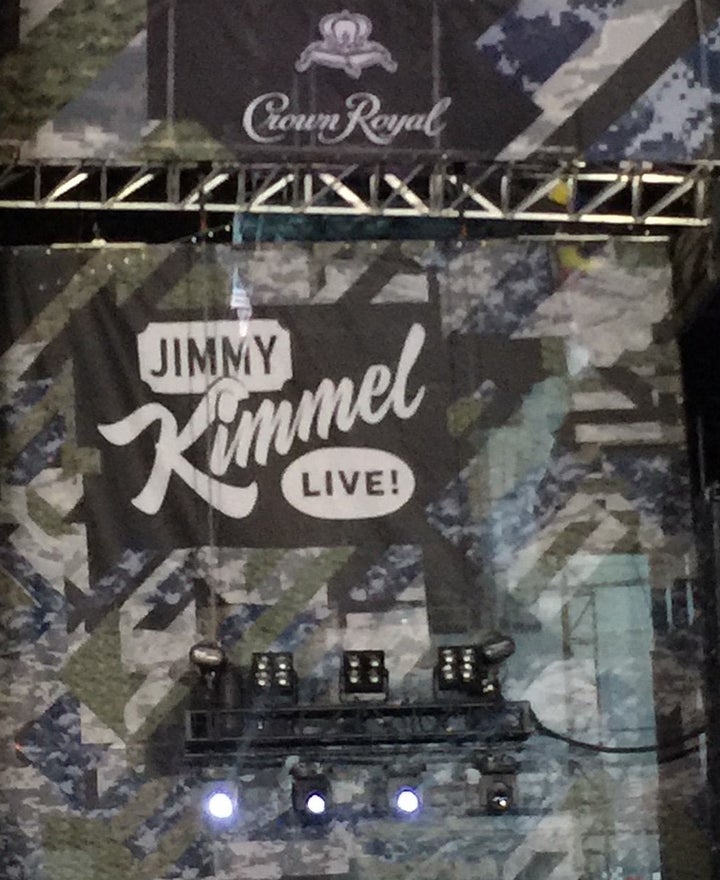 Recently, on a beautiful evening in San Pedro, California, a group of local veterans were treated to a night to remember.
Jimmy Kimmel hosted a concert to pay tribute to active & retired military and their families. Guests were invited to the Battleship Iowa to enjoy an evening of great music and to support those currently abroad serving our country.
Food trucks lined the perimeter, a stage was erected in front of the battleship and guests enjoyed cocktails while waiting for the concert to start.
Kimmel partnered with Crown Royal not only to mix libations but also to provide a fun way for guests to give thanks to the troops overseas. A photo booth was on hand to create personalized greetings and attendees were encouraged to "build a Crown Royal bag" filled with products like peanut butter, beef jerky, flavored water and hand sanitizer to be shipped to active military. Crown Royal has been a long-standing supporter of veterans. Their "Live Generously and Life Will Treat Your Royally" platform views a generous life as a life well-lived and is committed to inspiring generosity in all of its forms.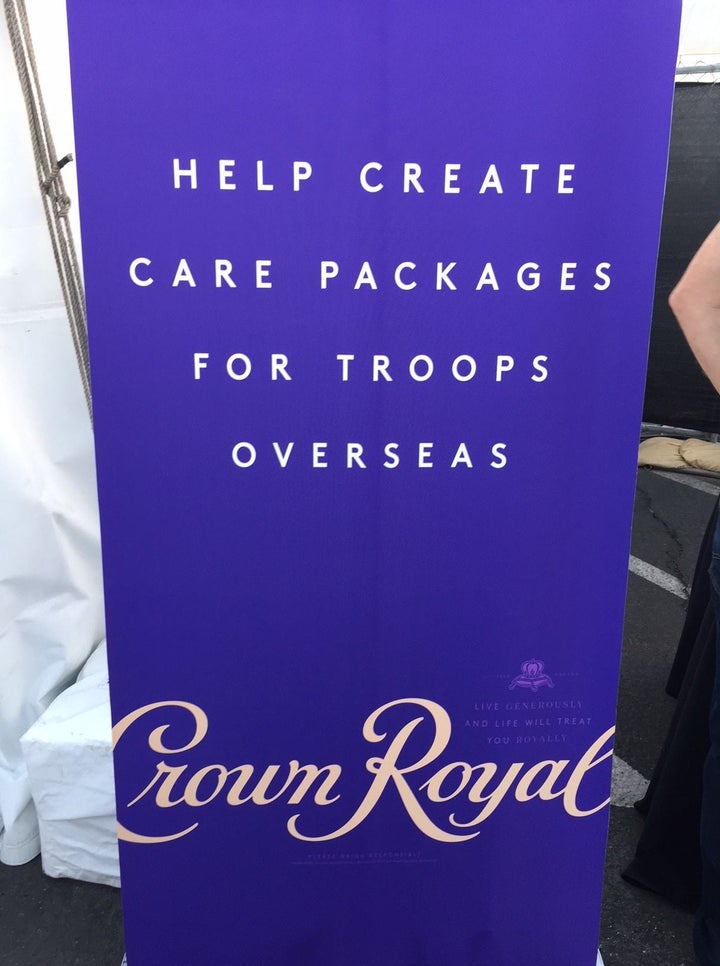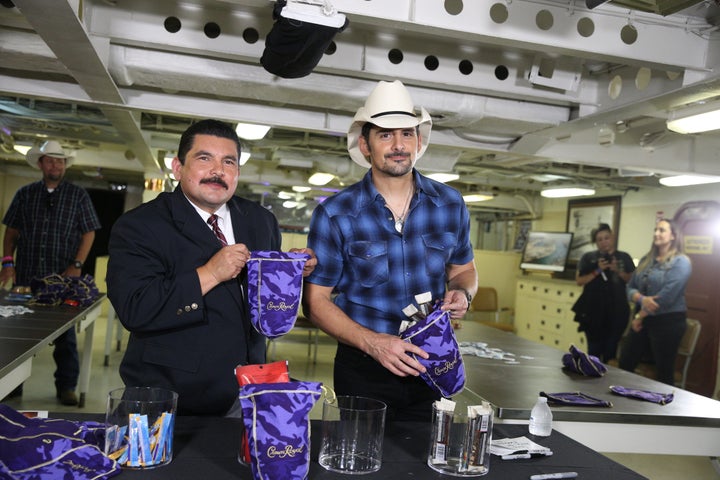 As the sun went down, Brad Paisley took to the stage and began singing numerous fan favorites such as Old Alabama & She's Everything. Paisley surprised guests when he brought John Fogerty on stage to perform Centerfield, Fortunate Son and many others including a new song the two co-wrote. The crowd danced and cheered all night. Paisley closed the evening with a song that had everyone singing…Alcohol.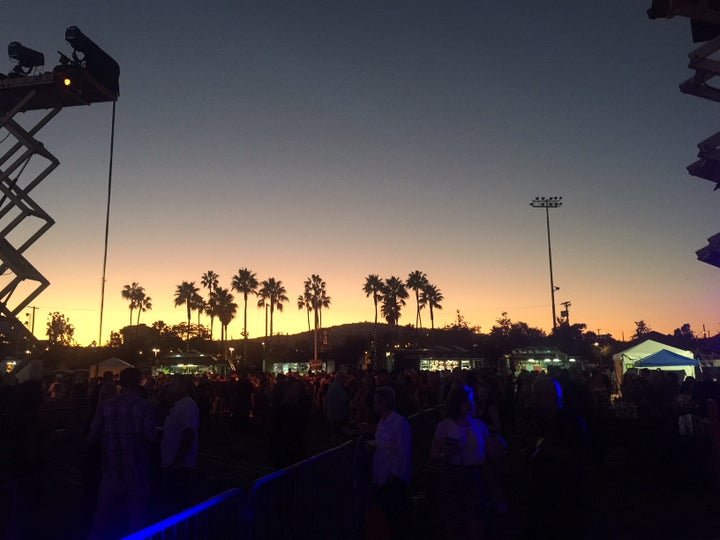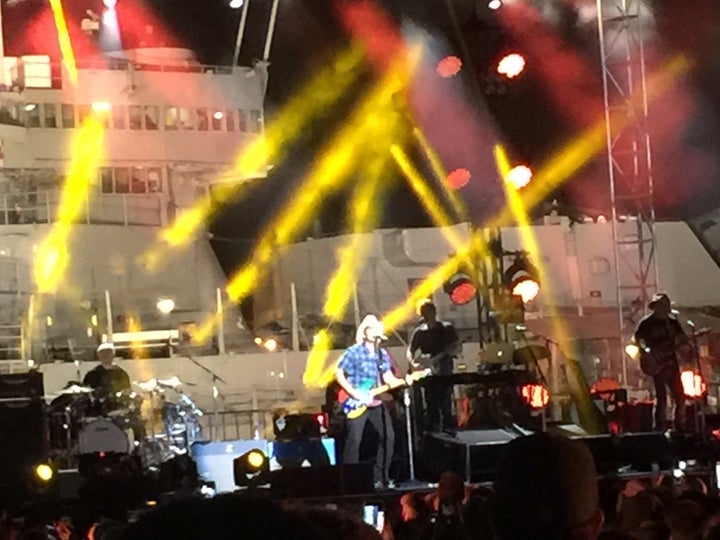 The concert airs on Jimmy Kimmel November 6th at 11:35pm ET