Jimmy Kimmel has issued another emotional plea for viewers to get involved in protecting affordable access to health care.
"Overwhelmingly, Democrats and Republicans supported it until now. Now CHIP has become a bargaining chip. It's on the back-burner while [Congress] works out their new tax plans. So that means parents of children with cancer and diabetes and heart problems are about to get letters saying their coverage could be cut off next month," Kimmel said.
He then slammed representatives in Washington D.C. for failing to secure funding for such a crucial program and encouraged viewers to get involved.
"I don't know what could be more disgusting than putting a tax cut that goes to rich people ahead of the lives of children," Kimmel said.
Check out the full segment in the video below.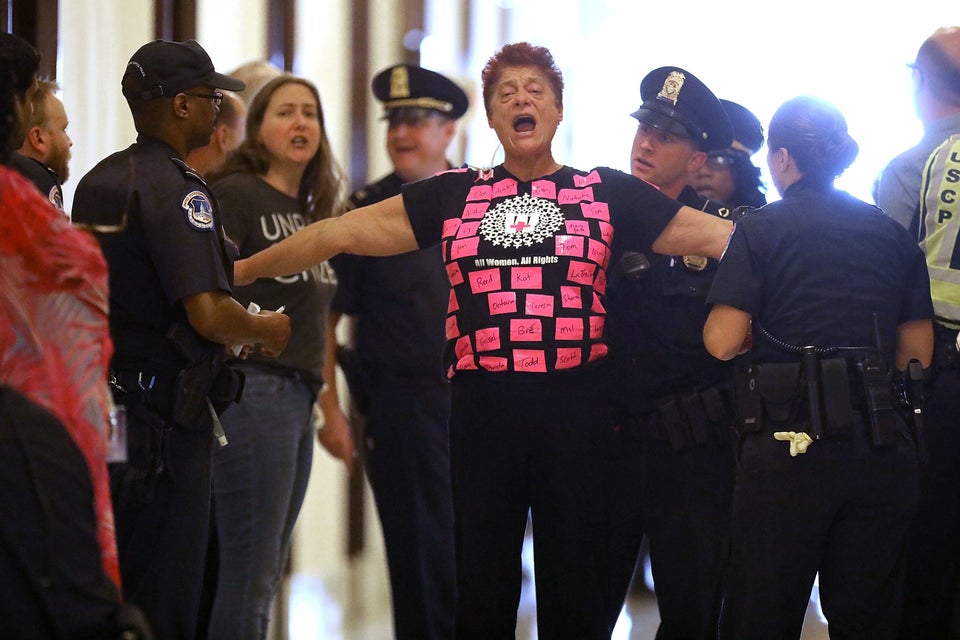 Health Care Protests At U.S. Capitol
Popular in the Community