"It was yet another crazy day in the United States of America," Kimmel said.
"This is the kind of thing dictators do," Kimmel said, before asking if Trump thought he was still hosting "Celebrity Apprentice" where "they fire someone every week."
"We've seen a lot of unusual stuff, but this is outrageous," he added.
Check out the full segment above.
Before You Go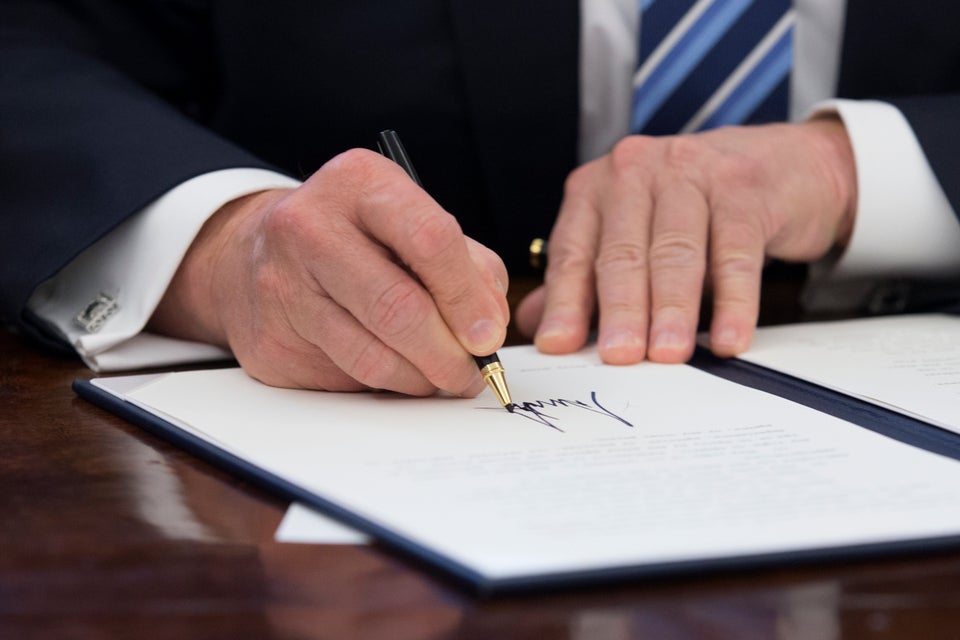 Donald Trump Loves Signing Things
Popular in the Community