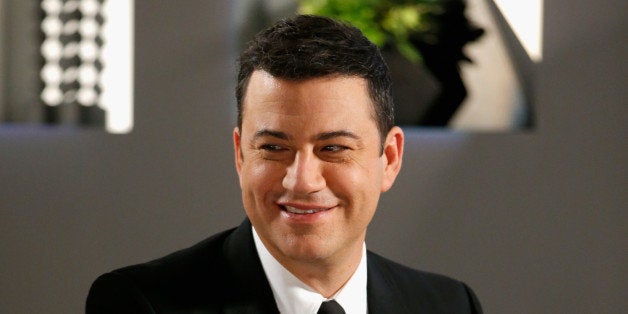 Communicating climate change is hard. Debunking climate myths is even harder.
It's one of the better pieces of climate communication I've encountered.
Not everyone agrees. Scientist/filmmaker Randy Olsen has criticised Kimmel for giving free attention to climate denialist Marc Morano. Olsen does have a point. Morano scores a win by getting mainstream TV attention. But there's a bigger picture here. The main winner on the night is public perception of scientific consensus.
Why the huge gap between public perception of consensus and the 97% reality? Part of the answer goes back nearly two decades. In the late 1990s, a Republican pollster Frank Luntz wrote a now infamous memo, advising Republicans to maintain doubt about the level of scientific agreement on climate change. Luntz's market research had identified that what people thought about expert opinion affected other views on climate change.

It turns out Luntz was ahead of his time in identifying the psychological importance of perceived consensus. Scientific studies from 2011, 2013 and 2015 have identified perceived consensus as a "gateway belief", influencing a range of attitudes about climate change including support for climate policy.
So Kimmel nails it. His approach is entirely consistent with the advice of communication experts. My guess is this is probably due to his instincts as a professional comedian rather than a thorough familiarity with the psychological literature on consensus messaging.