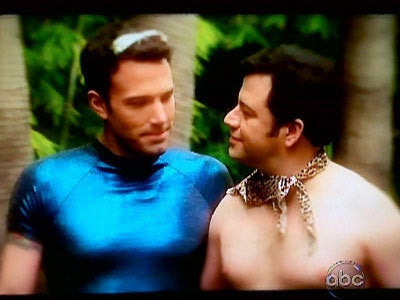 Jimmy Kimmel had a special Sunday night post-Oscar show and he finally debuted his much buzzed about song and video for "I'm Fucking Ben Affleck." Girlfriend Sarah Silverman showed her video "I'm Fucking Matt Damon" just over three weeks ago.
Kimmel topped Silverman with video appearances by Don Cheadle, Robin Williams, McLovin, Lance Bass, Good Charlotte, a scene-stealing Harrison Ford, Cameron Diaz and more in a "We are the World" type chorus, along with Brad Pitt as a Fed Ex man, Josh Groban on piano and then some.
The whole video was anchoured by Ben Affleck snuggling up to Jimmy in a fitted iridescent green t-shirt and the pair walking side-by-side in jean cutoffs.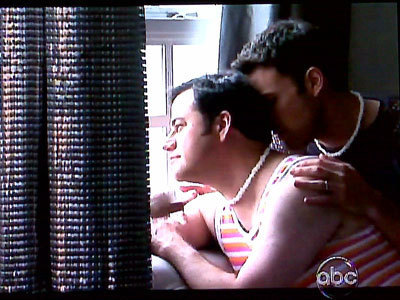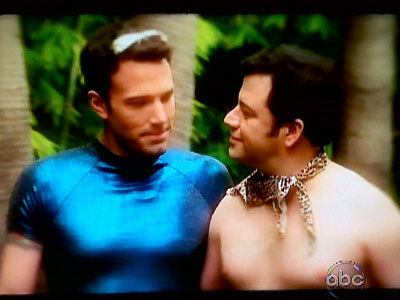 Popular in the Community