Who hasn't wanted to be a movie producer at some stage in their life? Tons of money, great lifestyle, not much work. ... Jimmy Kimmel liked the sound of that, so he asked his guest, actress and producer Elizabeth Banks, what exactly it is that producers do. Do they do any real work at all?
Banks, who was talking about the new movie she's just produced, "Pitch Perfect" -- "a very funny comedy set in the very competitive world of collegiate a cappella singing" -- explained to the "Jimmy Kimmel Live" (Weeknights, 12 a.m. EST on ABC) host that yes, she worked hard on the set.
"I directed a porno." What?! "A fake porno," she clarified, "for the background of a scene in a frat house."
Banks said she stepped up to the plate because "it just felt gross" to have a guy ask the ladies of Baton Rouge, Louisiana if they wanted to turn up in their undies and be part of a porno flick (albeit a fake one). The final product, she assured Kimmel, is "a true fetish piece," featuring two women doing housework.
There's even, she teased, a duster in it.
"Jimmy Kimmel Live" airs weeknights, 12 a.m. EST on ABC.
TV Replay scours the vast television landscape to find the most interesting, amusing, and, on a good day, amazing moments, and delivers them right to your browser.
Related
Before You Go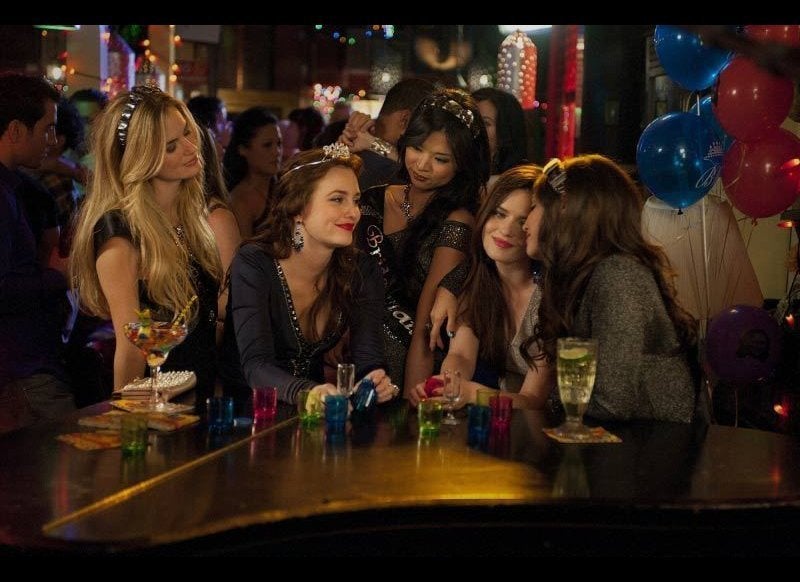 What's On TV January 23 To 29
Popular in the Community