Leave it to kids to tell it like it is.
As a reminder that Thanksgiving is a time to show appreciation, talk-show host Jimmy Kimmel sent his crew to The Grove in Los Angeles to ask kids what they are thankful for. While many of them included friends and family on their lists, they also said they were thankful for iPads, toys and food. One kid kept it real when she said she was grateful for "sushi and garbanzo beans."
The most unexpected answer though came from a kid who is clearly a frequent flyer.
"Not flying United Airlines, I hate them," he said.
Hey, at least he was honest.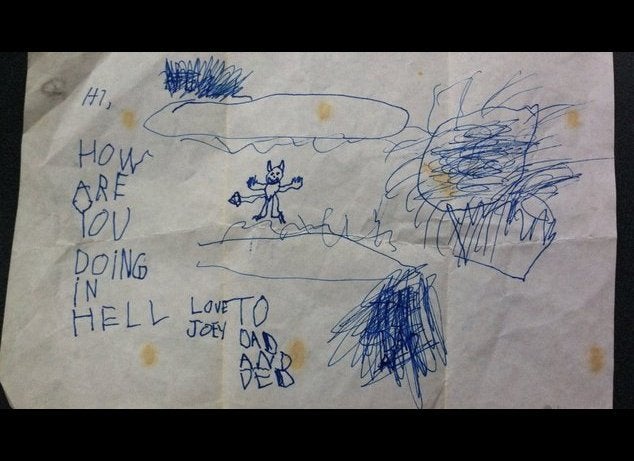 Funny Kid Notes