It was from 7-year-old Max Wilford who is battling brain cancer. "I'll help you make your Loom Suit if you help me make my longest necklace in the world," Max challenged Kimmel. Max, his family, and classmates are collecting Rainbow Loom bracelets for a fundraiser called "Super Max's Loom-A-Thon Against Cancer." The kids at Max's school, Arroyo Elementary, also sent Kimmel a video (shown in the clip above) explaining why he should meet and help their friend.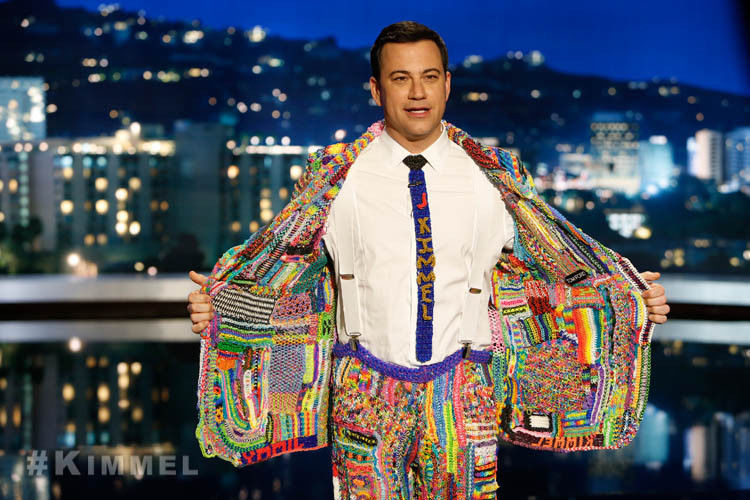 1) Celebrate SuperMax's 7th birthday with our wonderful community, raising much-needed awareness about childhood cancers.

2) Raise desperately needed funds for the CAM Center at CHOC Children's, forwarding our advocacy for access to pediatric integrative medicine.

3) Create the LONGEST Rainbow Loom chain in the WORLD thus raining MORE awareness!
The fundraiser is part of the MaxLove Project, a nonprofit dedicated to assisting families fighting childhood family with funds or support.
Another special guest of Kimmel's tweeted her love for Max: