Not applause. Can someone give him any tiny hand to hold?
The recent viral photo of a very unimpressed-looking Pope Francis standing alongside Trump seemed like just another PR headache for POTUS. Now, Jimmy Kimmel has revealed it's even worse than you thought.
Kimmel spent a long segment on Wednesday making fun of Trump's visit with the Pope. At one point he rolled a clip, saying, "Professional issues aside, on a personal level meeting the Pope was a big deal for Donald Trump, and we've seen how things have been going between him and Melania lately, so when Trump reached out, I know he had to be disappointed ..."
"The Pope wouldn't hold his hand, either," said Kimmel. "Poor guy. He just wants to be loved. He just wants to be touched. That's all."
It's clearly doctored footage, but wow. You gotta hand it to Kimmel.
"Jimmy Kimmel Live!" airs weeknights at 11:35 p.m. ET on ABC.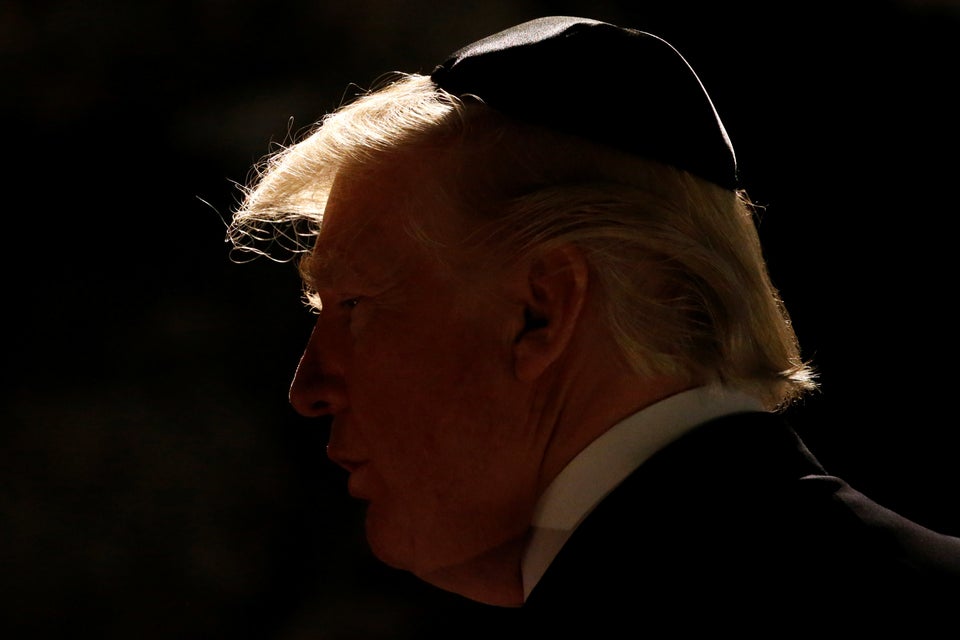 President Donald Trump's First Trip Abroad