"When you have a big success in Hollywood there's only one reasonable thing you can do, and that is cheapen it with a sequel."
And so begins Jimmy Kimmel's glorious follow-up to last year's celebrity-packed "Movie: The Movie." This time around, "Movie: The Movie: 2V" features an even more ridiculous plot line (somehow that was possible) and little touches like Oprah Winfrey as president, and Wolf Blitzer reporting on the vampire, zombie, mummy sexpocalypse (tweet him your thoughts @wolfblitzer, hashtag #sexpocalypse).
So this Arbor Day, buckle up. "Movie: The Movie: 2V" will hurt you with awesomeness.
Stars appearing in this year's fake trailer are: Rachel Weisz, Armie Hammer, Topher Grace, Jessica Chastain, Jude Law, Gerard Butler, Bryan Cranston, John Krasinski, Oprah Winfrey, Bradley Cooper, Kerry Washington, Guillermo Rodriguez, Jason Schwartzman, Chris Rock, Salma Hayek, Bruno Mars, Amanda Seyfried, Channing Tatum, Samuel L. Jackson, Wolf Blitzer, and, of course, Matt Damon.
Related
Before You Go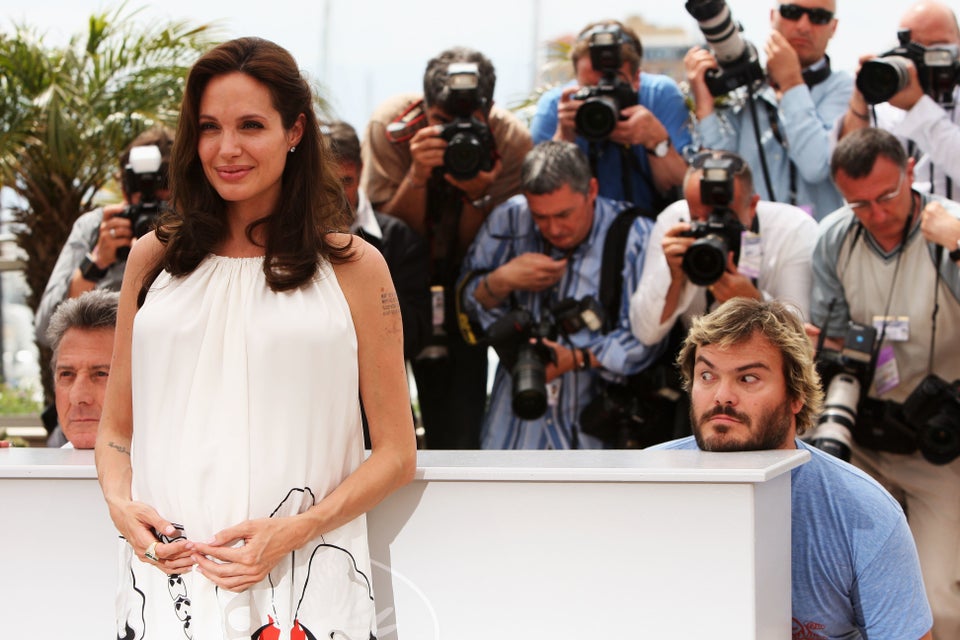 Celebs Photobombing
Popular in the Community