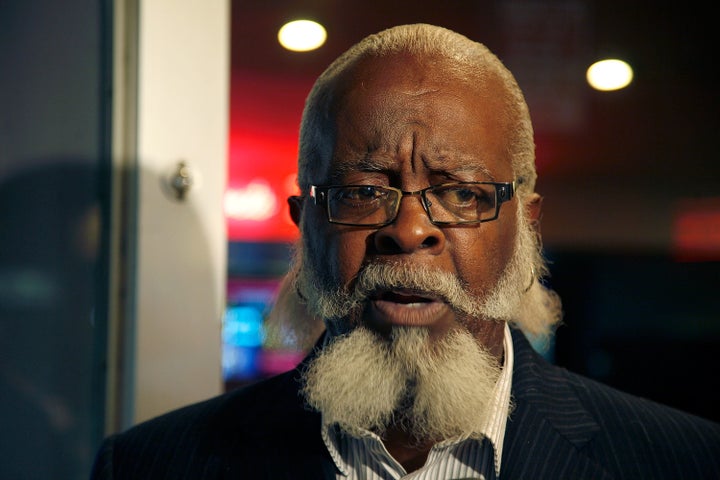 Single-issue politics took a blow this week as Jimmy McMillan, who repeatedly ran for governor of New York under the independent "Rent is Too Damn High" party, announced his retirement.
McMillan, who has also run for mayor, said in a press release riddled with grammar and spelling errors that as of Dec. 1, there wasn't enough public support for his campaign as the people of New York had been "brainwashed."
"There are many questions the people should ask themselves. I which [sic] them the best -- I'm out," McMillan said.
In 2010, McMillan became an Internet sensation when he ran against Republican Carl Paladino and Democrat Andrew Cuomo on a platform of lowering housing costs and reducing homelessness. He won 41,000 of more than 4 million votes in the election.
McMillan's announcement comes as the Joint Center for Housing Studies at Harvard says more people are renting than at any time since the 1960s, and an increasing percentage of people are paying more than 30 percent of their income on rent. The center released its findings on Wednesday.
McMillan's retirement marks the end of a dubious career, during which he also endorsed Deez Nuts for his party's nomination for president and made anti-semitic comments about "Jewish landlords." He also sought support for a presidential run in 2016 with a broader range of issues that included legalizing prostitution and "sexual freedom."
Notably, he admitted to The New York Times in 2010 that he had lived rent-free for at least a decade.
PHOTO GALLERY
15 Things NOT To Do In New York City
REAL LIFE. REAL NEWS. REAL VOICES.
Help us tell more of the stories that matter from voices that too often remain unheard.