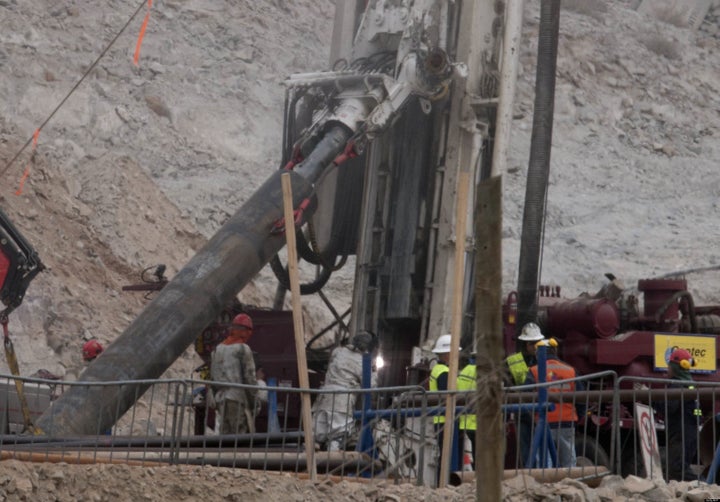 A tense two-month odyssey is finally nearing an end for 33 Chilean miners trapped underground. The first miners should be extracted on Wednesday, the AP reports.
The experience has had a profound impact on the miners. For a glimpse into their feelings, a letter from 19-year-old Jimmy Sánchez speaks volumes.
Sánchez, one of the 33 trapped miners, wrote the following to a relative (originally posted here). It is translated from Spanish (hat tip @ralamosm):
"Hi Roxana, I'm very good. I'm not nervous yet. I believe that when my turn comes (to get up on the capsule) nerves will attack me badly. But now I'm happy and calm. I have been always this way. And yes, it's been since August the 4th that I have not see you. That was 2 months and some days ago.

But for me it's like it was yesterday that we got caught here. God wanted me to stay here, I don't know, maybe so I change from now on. I have thought and I'll change a lot. I have suffered too much and don't want to suffer any more. In the hard moments I was thankful of God because I got a daugther. I expect than when my turn arrives everything will be ok. Hugs for everyone."
Related
Popular in the Community