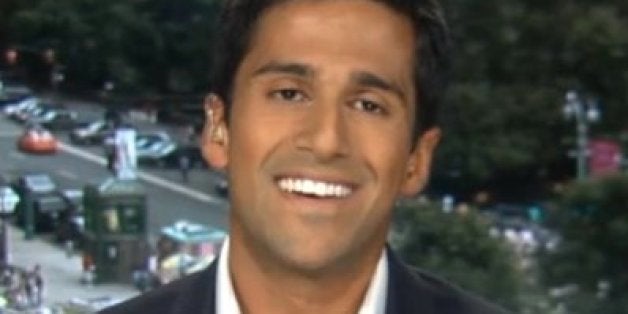 Managing Editor Jimmy Soni appeared on CNN Friday to explain The Huffington Post's latest effort to fight trolls. As of next month, users won't be able to create anonymous accounts to post on the site; going forward, their identities will have to be verified internally.
"We're looking to promote civil discourse on our site," Soni said. "We want to do what we've always done: promote a positive, healthy community at our global news website."
"We feel like it reflects the maturing internet and our maturing website," he added.
The idea, Soni explained, is that people are willing to say lots of nasty things from behind a veil of anonymity that they wouldn't be willing to put their name to. "We feel like when people put their name on a comment it does invest it with a different meaning," he said. "There will be that gut-check moment before they comment."
HuffPost recognizes that many people are not in a professional or personal situation where attaching their name to a comment is feasible, and this change will not require users to identify themselves in connection with each comment. Rather, we will ask users to verify their identity when creating an account, which will reduce the number of drive-by or automated trolls you'll encounter here.
The change will only affect users creating new accounts on HuffPost. Existing accounts will be grandfathered into the new system.
Soni believes that rather than discouraging people from commenting, the new policy will actually generate much more rewarding discussions that will motivate people to chime in. "I think what you're going to see is people get more excited about participating, more open because they're going to be in a place that's actually civil, that's actually positive," he said.
UPDATE: Additional information was added to clarify Huffington Post's new commenting policy.
Watch the clip from CNN below:
Related
Popular in the Community