 WASHINGTON -- While other Republican governors are starting to back away from their opposition to implementing a key part of President Obama's health care law, Louisiana Gov. Bobby Jindal said Tuesday that he's not reconsidering.
"We are not implementing the exchange," Jindal said in a phone interview on Tuesday night.
And even though U.S. secretary of health and human services Kathleen Sebelius has extended by one month a Nov. 16 deadline for states to notify the federal government of their intentions regarding exchanges, Jindal said Louisiana will be sending in their rejection letter this Friday.
The Affordable Care Act mandated the creation of exchanges in each state, which will serve as clearinghouses in which private insurance plans can compete for business in a central database as long as they meet certain government-specified criteria, and in which residents can apply for subsidies to lower costs. If state governments do not agree to set up an exchange, the law says that the federal government will step in and do it.
"They're going to get another communication confirming to them that we're not going to be implementing the exchange," he said. "It doesn't make sense for us to do that."
Jindal's stance is in contrast to Florida Gov. Rick Scott (R). Scott was a vocal critic of the state-based exchanges prior to Obama's reelection on Nov. 6, but on Tuesday he told the Associated Press that he is ready to have a "conversation" with Washington about moving forward with the exchange.
The two governors' different positions are indicative of their circumstances. Jindal is in his second term, having been reelected overwhelmingly a year ago, and is positioning himself for a presidential run in 2016. Scott, on the other hand, is in his first term and up for reelection in 2014, and he has so far been an unpopular state executive.
Jindal is in Las Vegas this week for the Republican Governors Association annual conference. The son of Indian immigrants is set to take the reins of the organization in 2013, a sign of his growing stature within the party. And in the early days of the 41-year old governor's star turn, he is striking a confrontational tone toward the president, at least regarding health care.
"When it comes to health care policy going forward, I think the administration has an opportunity," Jindal said. "This president said he was going to change the partisan tone in Washington, and we know what he embarked on: a very partisan stimulus spending bill, he embarked on a very partisan health care bill. I think now that he's won reelection he's got a chance to work with governors."
He continued, "We are certainly going to go to the president and give him a chance to actually be bipartisan and give him a chance to give us the flexibility to bring more market-based competition and ideas into health care programs, and I hope he'll work with us to do that."
Jindal specified some ways in which health care programs could become more market-based.
"I think this president has a chance to introduce -- on the Medicaid side of it certainly -- to update a 1960s-era program that can truly make it more market based," he said. "For example, there are some things that Mitch Daniels wanted to do in Indiana in terms of HSA's [health savings accounts]. There are some things they could do in terms of benefit variability. There are things you can do with premium support within the Medicaid program, that can make it a lot more flexibile, market-based and more efficient and conducive to the needs of individuals."
Support for health care premiums within Medicaid was the linchpin of Rep. Paul Ryan's (R-Wis.) Medicare reform proposal, most of which Republican presidential nominee Mitt Romney adopted.
Jindal is seeking to preserve conservative solutions to health care, and to position Obama as the intransigent one if the president does not allow governors to experiment with best practices in their own states.
"A lot of those reforms, the administration would have to decide whether to allow us to do them or not, because a lot of those reforms will require waivers and other approvals from the CMS, the federal government," Jindal said. "I think it'd be good for [Obama] and his administration and the county, but obviously he's going to have to decide whether he wants to work with us or not."
Before You Go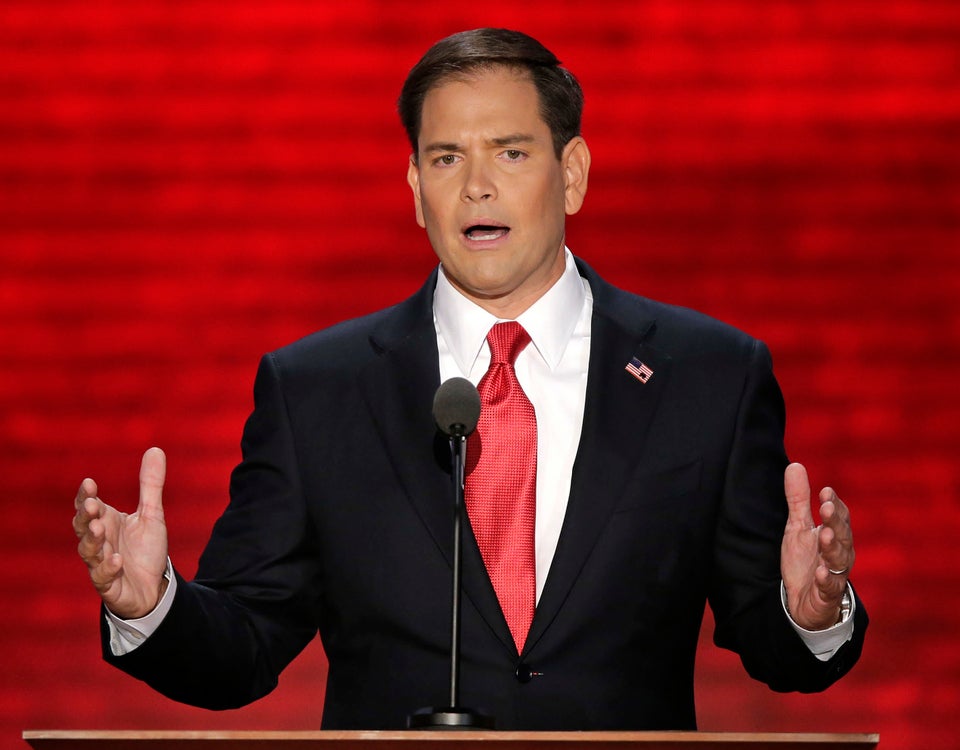 Now We Want Immigration Reform!
Popular in the Community