Star Wars director J.J. Abrams isn't just talking about the overwhelming whiteness of the entertainment industry, he's doing something about changing it.
Inspired by this year's #OscarsSoWhite movement, the 49-year-old producer will now require casting agents who work with his production company to seek out women and minority actors for roles in his projects, Abrams said on Tuesday, speaking at the New York Times' New Work Summit conference.
"The Oscar controversy was sort of a wakeup call to us," he said. "People were saying it's so great you guys made Star Wars and you had a representative cast. But we realized it has to be a systemic approach."
Abrams, who also produced the latest Star Trek movies, isn't just talking about finding a few token actors: he's directed the casting agency that works with his production agency, Bad Robot, to send him lists of people -- writers, producers, directors -- who are proportionally representative to the U.S. population.
"Any list that we have for projects, it needs to be representative of this country."
(Watch the full interview above.)
Abrams drew applause for the diverse casting in his blockbuster Star Wars installment, "The Force Awakens." He cast Daisy Ridley in the part of Rey, a young woman turned kick-ass Jedi and also black actor John Boyega as Finn, a Stormtrooper who rebels against the tyranny of the dark side.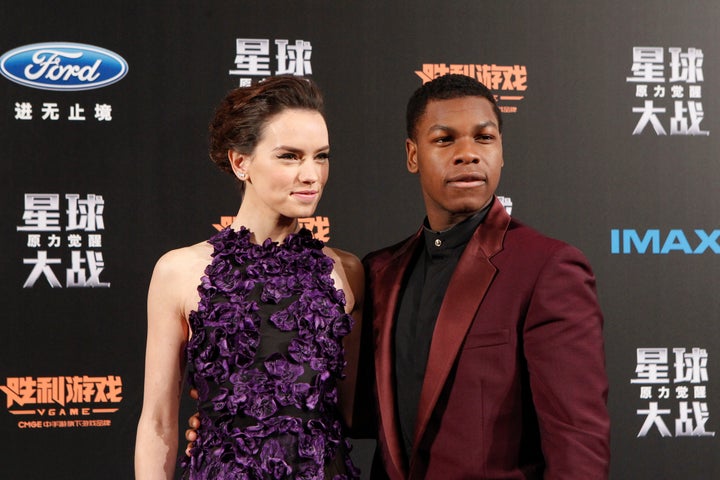 In requiring his casting folks to proactively and systematically search for different types candidates, Abrams is taking a critical step on the path toward diversity. He's following a similar sort of move from director/producer Ryan Murphy who recently launched a foundation devoted to getting more women director roles.
Abrams is also mirroring steps taken in other industries with similar issues. There are a bunch of tech companies, with overwhelmingly white male employee rosters, also seeking to diversify. A few of them -- including Facebook, Pinterest, Intel and Xerox and Amazon -- have implemented a policy where at least one woman and one underrepresented minority must be considered for every open position.
The requirement is know as the Rooney rule, after Pittsburgh Steelers chairman Dan Rooney, who implemented it for hiring head coaches and general managers.
For businesses, it's a more palatable way of looking for diverse candidates, rather than, say, instituting a quota or mandate for hiring -- approaches that typically draw lots of outcry in the U.S. Its effects are still unclear, however. Since there's so much bias baked into the hiring process, simply getting the candidate to the interview may not be enough. Many of these companies are taking further action to combat the inherent flaws in employment practices.
Correction: A previous version of this article incorrectly called J.J. Abrams' production agency Bad Blood. It is in fact called Bad Robot.