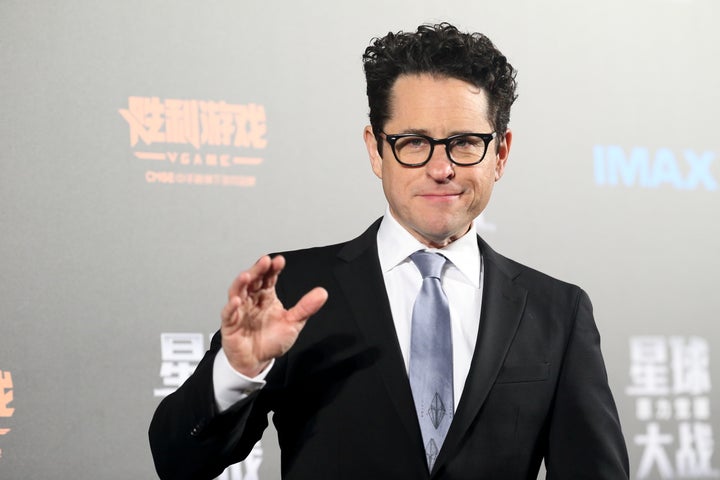 The new "Star Wars" movie is now the highest grossing film in domestic box office history, has amazing reviews and has inspired conversations and theories all over the world. But with everything there's a balance, and now the Dark Side is getting its say.
A lot of people (like my dad, for instance) didn't love the film. Many critics say the movie is just a reboot of "Star Wars: A New Hope," and Dad says the only good thing was that they brought back "that big monkey thing," aka Chewbacca. 
Well, Dad, first, Chewbacca is a Wookiee, not a monkey. (It's cool, man. You bought my ticket.) Also, "The Force Awakens" director J.J. Abrams has heard your concerns -- and he gets it.
"I can understand that someone might say, 'Oh, it's a complete rip-off!'" Abrams said in an interview with The Hollywood Reporter.
The director said he knew some people would take "issue with any number of things," but his focus wasn't making everyone happy. "What was important for me was introducing brand new characters using relationships that were embracing the history that we know to tell a story that is new," Abrams said, "to go backwards to go forwards."
As a little consolation prize for everyone who didn't love the movie, Abrams, who isn't directing "Episode VIII," reportedly said the script for the next film is so good he wishes he were making it. So there you go, everyone. Maybe the franchise will win you over in the next chapter.
Chewbacca is expected to be back, at least, so Dad should be pretty happy.
PHOTO GALLERY
'Star Wars: The Force Awakens'
Calling all HuffPost superfans!
Sign up for membership to become a founding member and help shape HuffPost's next chapter