Although his name is now synonymous with jaw-dropping action set pieces and lens flares, J.J. Abrams first made it big on the small screen with the teen drama "Felicity." Ever since then, strong female characters have been sort of a calling card for Abrams (Sydney Bristow, Kate Austen, Olivia Dunham, etc.) so when it came time to direct "Star Wars: The Force Awakens," he was committed to making the sci-fi epic a bit more friendly to female fans.
"It was a mind-blowing thing because this movie, it was the first time a film that was kind of a fantasy movie looked so real and so authentic," Abrams revealed to "GMA" about watching "Star Wars" as an 11-year-old. "It was funny and romantic and exciting and adventurous, and it had amazing characters ... And as a kid, it was literally a mind-blowing, mind-altering experience."
"'Star Wars' was always a boys' thing and a movie that dads could take their sons to, and though that's still very much the case, I was really hoping this could be a movie that mothers could take their daughters to, as well," he said. "I'm looking forward to kids seeing this movie and seeing themselves in it and seeing that they're capable of doing things that they never imagined possible."
If there's anyone to make the impossible possible, it's Abrams.
And now for a perfect blending of past and present, here's Keri Russell giving Tom Cruise a run for his money in "Mission Impossible 3." We are forever grateful, J.J..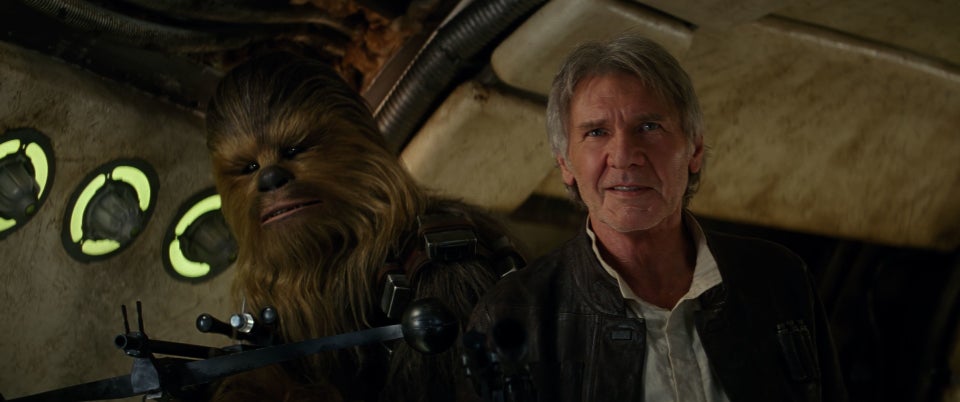 'Star Wars: The Force Awakens'