 Slowly but surely, more details surrounding the enigmatic new "Star Wars" trilogy emerge. This time, director J.J. Abrams has revealed a bit about his plans for kicking off the film's production.
"We are, most likely, if all goes as planned, going to be moving to London at the end of the year for the 'Star Wars' movie," Abrams said Saturday at the Producers Guild of America's Produced By conference in Los Angeles. (Lucasfilm president Kathleen Kennedy had previously revealed that Episode VII is slated to be filmed in the U.K. -- an onerous task for Abrams, who prefers to shoot his movies in Los Angeles and will have to move his wife and three children overseas.)
That means, Abrams revealed, that production will likely begin in early 2014. While concrete details about "Star Wars VII" remain scant, the director did provide some insight into his approach to the new editions, saying that "the key to moving forward on something like this is honoring but not revering what came before."
Alas, we're still mostly blind when it comes to "Star Wars" specifics, aside from a slated summer 2015 release, a script from Oscar winner Michael Arndt ("Little Miss Sunshine," "Toy Story 3") and the probability that alumni Mark Hamill, Harrison Ford and Carrie Fisher will reprise their original roles as Luke Skywalker, Han Solo and Princess Leia, respectively.
Abrams remained elusive when asked whether the new trilogy would incorporate unexplored elements of the "Star Wars" universe that were addressed in the many novels that have come out over the years. "No comment," he replied when asked, according to Deadline.com.
Despite the cryptic details, one thing that's certain is the 46-year-old director's continued success. "Star Trek Into Darkness" has amassed $192 million at the box office to date, and the previous three "Star Wars" entries each made between $649 million and $1 billion worldwide.
Support HuffPost
The Stakes Have Never Been Higher
Before You Go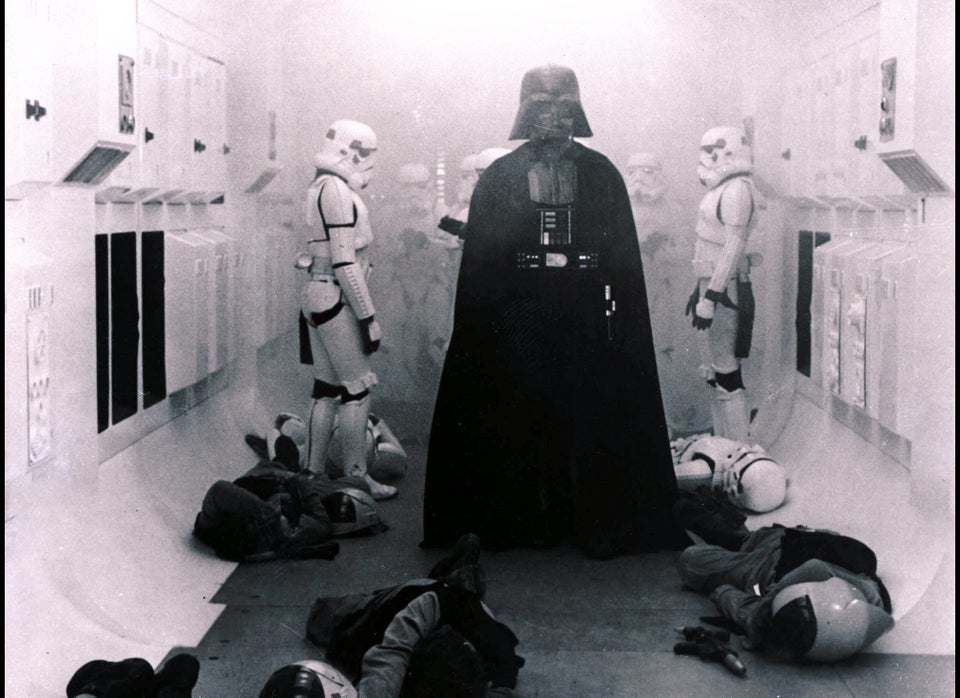 Star Wars
Popular in the Community