In less than three weeks, Watt has raised more than $37 million on the crowdfunding site YouCaring.com. His initial goal was $200,000, and he started the campaign by personally donating $100,000.
"There are not enough words to thank you all for your generosity," Watt wrote in a final message on his fundraising page. "When times are the toughest, humanity stands at its strongest and you have all helped to prove that emphatically."
The defensive end promised that "every dollar" would be "put to work for the people in the devastated areas in and around Houston."
This is what "every dollar" looked like as of 11:30 p.m. EDT: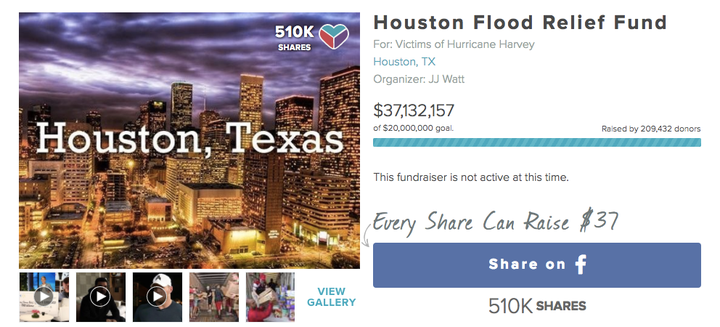 After it was clear that Hurricane Harvey had devastated Houston and the surrounding areas of southeast Texas, Watt jumped into action and launched a fundraising campaign Aug. 27.
Fans and friends of the NFL star quickly poured their money into the fundraising campaign, causing Watt to up the goal multiple times. Within the first hours, he had pushed it up to $500,000. Then it became $1 million, $2 million, then $10 million and so on.
People were donating so fast it created glitches on YouCaring's website, and CEO Dan Saper had to assure people that his engineers were working to fix lag times on the site.
"The response here has been surreal," Saper wrote in a comment on Watt's page. "Due to everyone's overwhelming generosity and the amount of traffic going to this page, you may experience intermittent donation issues. Please bear with us."
But Watt's effort appears to be the most successful crowdfunding of Harvey donations run by a single person.
And the victims of Harvey need all that they can get.
Harvey slammed into Texas as a Category 4 hurricane and brought with it catastrophic flooding and unprecedented damage to the area.
With $37,132,157 in his fundraising pot, Watt is working to decide which organizations would benefit most from the money.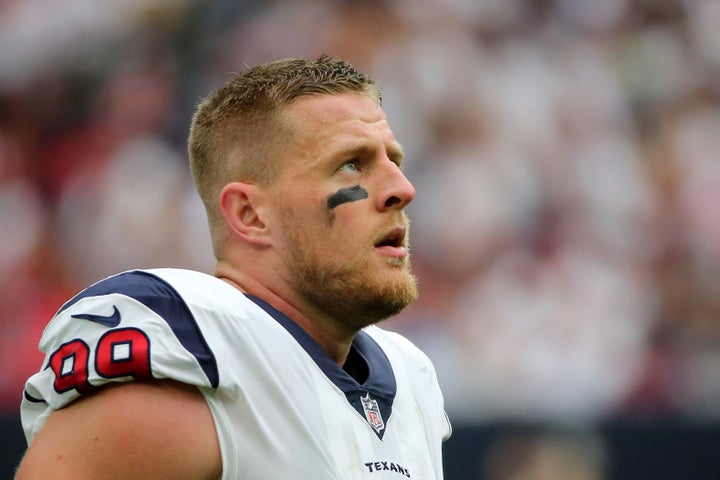 "I'm meeting with organizations and people that are in Houston, because we're trying to make sure the money stays in Houston and the surrounding areas and it goes directly to the people, not to overhead cost," the NFL star said Thursday.
"I'm working with organizations and I'm going to get the best organizations in each category that I want to help," Watt added. "Things like rebuilding houses. Things like food. Things like schools for the kids. Making sure that we take care of all these different areas."
Hats off to Watt for his brilliantly executed fundraiser ― and hats off to all those who donated to Harvey's victims.
Before You Go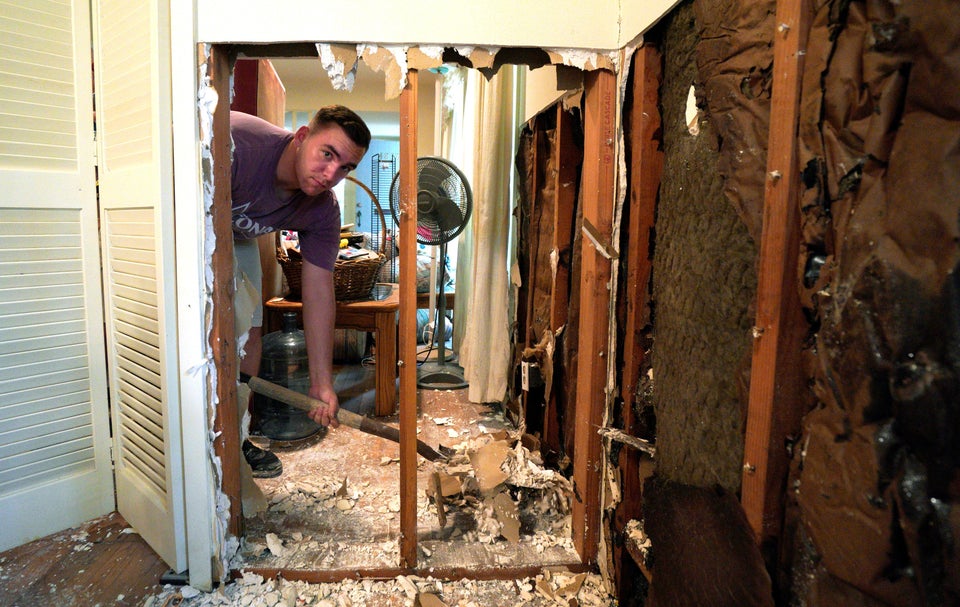 Post-Harvey Houston
Popular in the Community