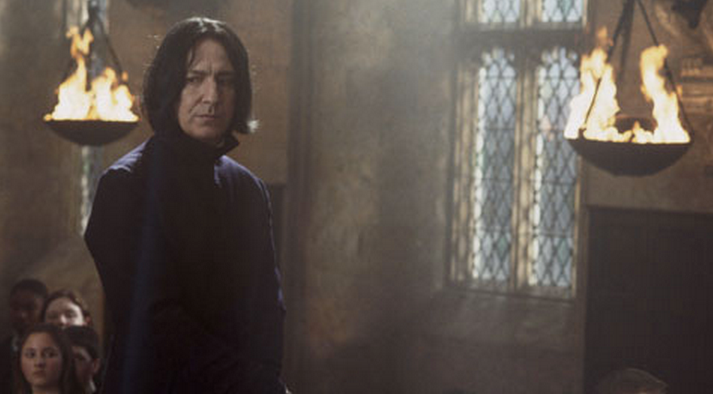 Now we know what she told him. 
Responding to a fan as she's known to do on Twitter, Rowling said that she explained the significance of Severus Snape's iconic line, "Always."
Fans will remember the line from "Harry Potter and the Deathly Hallows," in a scene where Harry watches one of Snape's memories. Dumbledore asks whether Snape had actually "grown to care" for Harry when Snape became angry after learning Dumbledore's full plan for the boy wizard. In response, Snape conjures his Patronus -- the dementor-fighters that take the form of the animal a witch or wizard feels most connected to -- and we learn it's a doe. Knowing that Lily Evans' Patronus is also a doe, Dumbledore realizes how deeply Snape had loved Harry's mother. 
"After all this time?" the headmaster asks, before Snape recites his oft-tattooed line.
Rickman used that knowledge in his beloved portrayal of Snape from the start of filming -- even if directors and producers didn't understand until Rowling's final book was released in 2007.
PHOTO GALLERY
Celebrity Throwbacks
REAL LIFE. REAL NEWS. REAL VOICES.
Help us tell more of the stories that matter from voices that too often remain unheard.