Oh, that we had a Time Turner so we could return to a moment when J.K. Rowling wasn't retconning the "Harry Potter" universe into oblivion and we knew nothing of wizard pooping, unexplained siblings, and, yes, even Dumbledore's much contested sexuality.
Fans were initially excited about the after-the-fact detail, but felt cheated when the spinoff film series "Fantastic Beasts" featuring Dumbledore as a young man (played by Jude Law) largely skirted the issue of his storied boyhood relationship with Gellert Grindelwald (Johnny Depp).
Now, Rowling is reiterating that there was indeed a "sexual dimension" to their romance in her commentary in a special feature on the "Fantastic Beasts: The Crimes of Grindelwald" Blu-ray edition, according to Radio Times.
"It was passionate, and it was a love relationship," the author reportedly said. "But as happens in any relationship, gay or straight or whatever label we want to put on it, one never knows really what the other person is feeling. You can't know, you can believe you know."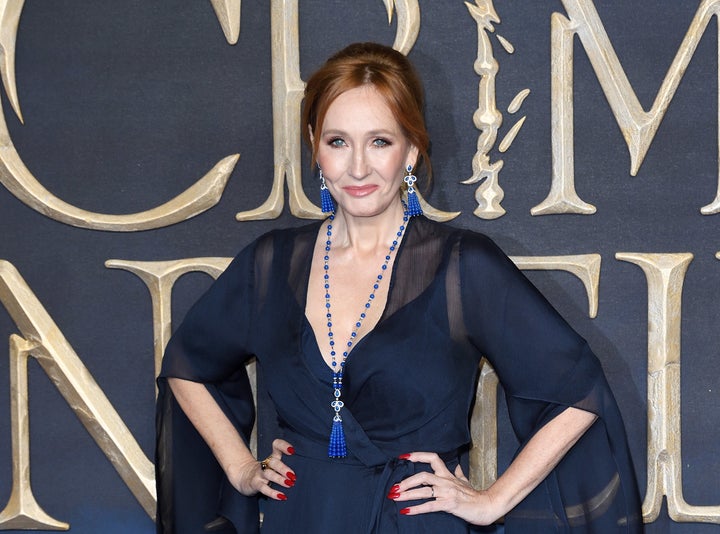 But while there are a reported three more "Fantastic Beasts" films to be made, Rowling doesn't seem too keen on highlighting what really went down between the two men, adding that she's "less interested in the sexual side."
The author said she chooses to explore the "sense of the emotions they felt for each other," which, if "The Crimes of Grindelwald" is any indication, means more longing glances and talk of how they were "closer than brothers."
Rowling previously promised that she will eventually "unpack" the pair's relationship in future films.
"You will see Dumbledore as a younger man and quite a troubled man — he wasn't always the sage," the author told Entertainment Weekly in 2018. "We'll see him at that formative period of his life. As far as his sexuality is concerned … watch this space."
The silver lining of Rowling's latest unwelcome revelation, however, was the response from fans across social media, who came armed with some hilarious NSFW memes.
Mischief managed and then some, everyone.