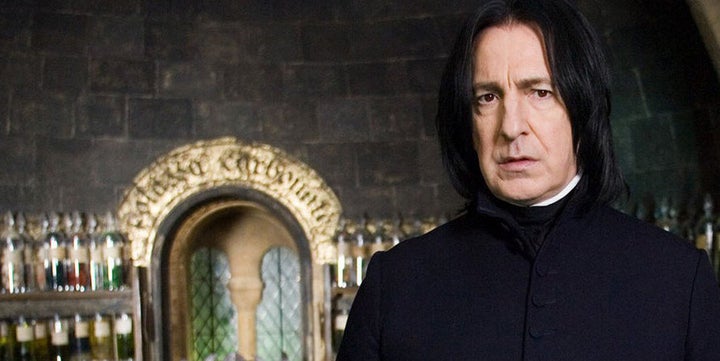 For some reason lately, the Harry Potter author seems to finally recall that she left fans of the series with more mysteries than there are flavors of Bertie Bott's Every Flavor Beans. The author has been slowly revealing the answers to some of those mysteries through Twitter, and on Friday she was at it again.
After a fan asked why Rowling would name one of Harry's kids after Snape, Rowling initially responded by saying that Harry was paying Snape tribute since he died for Harry out of love for his mother, Lily.
After that, the next great Battle of Hogwarts began. The author's response opened the Twitter floodgates, causing heated debate between Snape lovers and haters alike. 
Rowling joined the debate, too, getting even more revealing about Snape. The author explained that Snape did have genuine hatred for Harry. 
Then she took a deep dive into Snape's character, discussing how he has shades of gray; revealing how Harry hoped to honor him and the other deaths from the Battle of Hogwarts; and explaining Snape's one true tragedy.
After a short respite, Rowling came back to Twitter and found the debate still going strong.
She joined in once again. Rowling explained how Snape's last moments with Voldemort were truly heroic.
The author also got back to the main issue at hand: why Harry named his son Albus Severus after Snape instead of some other person who died at Hogwarts.
Rowling thanked the fans who participated in the debate and then apparated out of there. And with that, the author ended the great Twitter debate of why Harry named his son after Snape.
But you can bet fans have more questions and are just waiting for whenever the next Harry Potter debate takes over.
PHOTO GALLERY
'Harry Potter': Where Are They Now?
Calling all HuffPost superfans!
Sign up for membership to become a founding member and help shape HuffPost's next chapter