The creator of a magical community thinks President Donald Trump is living in a fantasy world.
After Trump lashed out at NBC News on Twitter Wednesday, J.K. Rowling summed up the president's response to "fake news" in a single tweet, posting an image that showed all of Trump's tweets about NBC and pairing it with a hilarious caption.
"His harshest critics must acknowledge that @realDonaldTrump shows true leadership in the war on reality," she wrote.
During the presser, Tillerson praised the president, calling him "smart," and said he would never leave his post. Yet Tillerson never denied that he called Trump any names.
Trump then dubbed NBC News "fake."
This is also not Rowling's first foray into Trump-related criticism.
The author also called the commander-in-chief a "tiny, tiny, tiny little man" in May after he shoved aside Montenegro's Prime Minister at the NATO summit in order to shove his way to the front of a crowd.
Related
Before You Go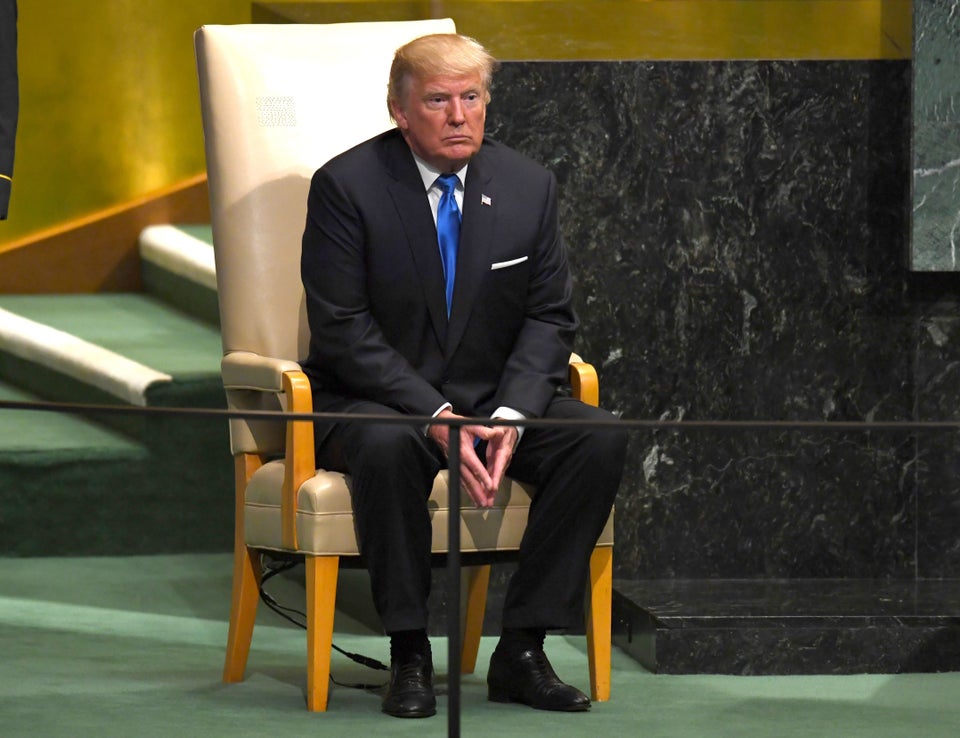 Trump's U.N. Speech Photos Are Like A Bottomless Pot Of Gold
Popular in the Community