 "[The park] will be amazing because it will be a place that I can take all three of my children," she said, noting that the park and the remaining Potter movies were welcome reminders that "the world hasn't ended for me. So even though the books are done, I feel like I still have a connection to Harry's world."
Rowling's youngest children, David and Mackenzie -- 9 and 7, respectively -- will be the lucky denizens of the treehouses, designed for the family by a firm called Blue Forest. (The author also has an older daughter, Jessica.) Estimates of the project's price tag vary, but it looks likely to cost "over $200,000,"according to TODAY Moms. The treehouses might not be built on the same imposing scale as Hogwarts, but, according to plans, the taller of them will approach 40 feet.
A source at Edinburgh Council said: "It would be highly unlikely that JK Rowling will not get permission for these tree houses. They are only for her children to play in, she's not seeking permission for residential permission for them."
Click through the gallery below to see amazing images of Rowling's project.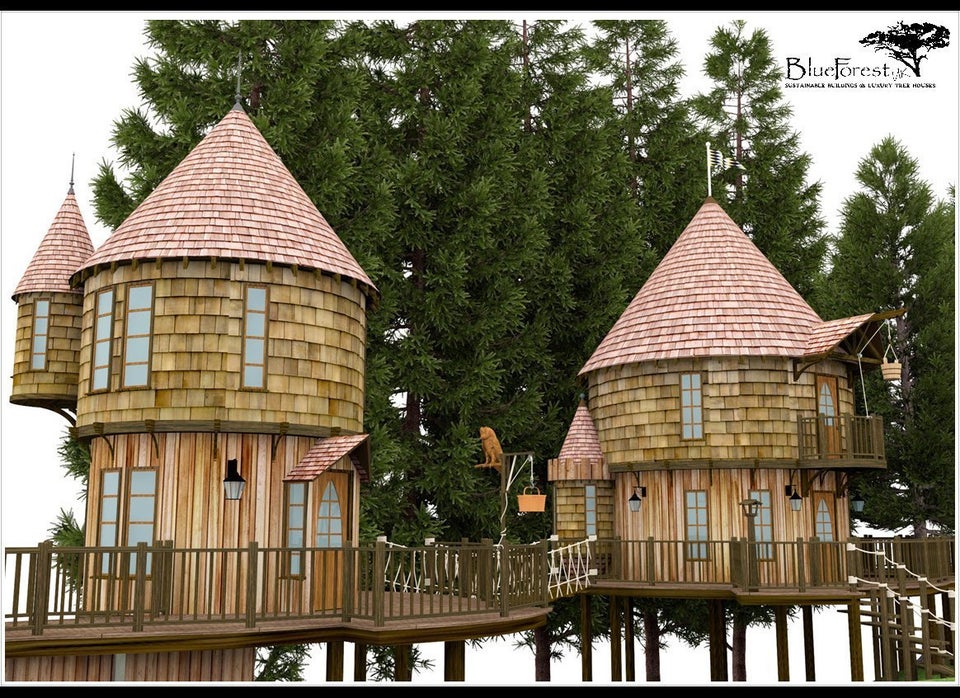 JK Rowling Builds Kids Their Own Hogwarts