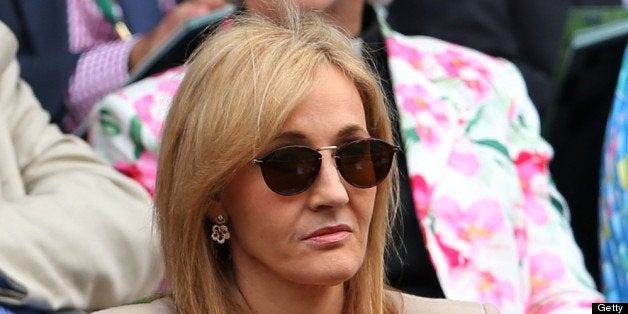 Rowling explains that she "was yearning to go back to the beginning of a writing career in this new genre, to work without hype or expectation and to receive totally unvarnished feedback."
As to how she picked the particular name,
"I chose Robert because it is one of my favorite men's names, because Robert F Kennedy is my hero and because, mercifully, I hadn't used it for any of the characters in the Potter series or 'The Casual Vacancy'.

Galbraith came about for a slightly odd reason. When I was a child, I really wanted to be called 'Ella Galbraith', and I've no idea why. I don't even know how I knew that the surname existed, because I can't remember ever meeting anyone with it. Be that as it may, the name had a fascination for me. I actually considered calling myself L A Galbraith for the Strike series, but for fairly obvious reasons decided that initials were a bad idea."
At first, it was a mystery as to who had done the exposing. The UK's The Sunday Times broke the news, but said they had received a tip on Twitter. Last week, a British law firm admitted that it was responsible for the initial leaking.
Worry not about getting your hands on a copy of the book! Now that it has been revealed that Rowling is the author, loads more copies of The Cuckoo's Calling are being printed.
Popular in the Community