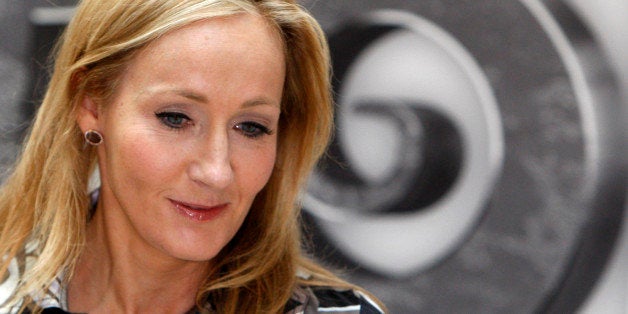 J.K. Rowling posted a new riddle on Pottermore yesterday, the next in a promised series of 12 pre-Christmas clues that, when unlocked, will lead to new material including writing about the world of Harry Potter.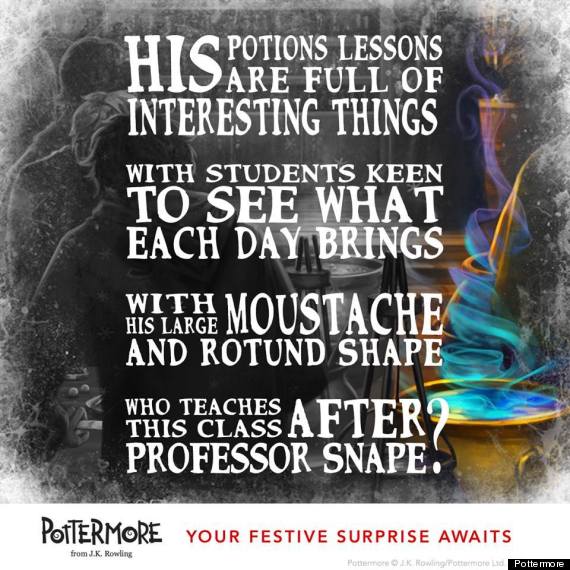 Those who answer correctly unlock a scene in Harry's sixth year Potions class, where new writing on potions and cauldrons can be uncovered.
In the newly released backstory, Rowling reveals that Harry's nemesis Professor Snape's position as Potions master was chosen due to a rather prosaic motivation -- her own dislike for Chemistry, the subject she believed was most closely approximated at Hogwarts by Potions. Nonetheless, she admits, she grew to be fascinated by the subject and loved researching potion ingredients for the books. She also fills us in on whether Muggles can make potions. (Sorry, they we can't.)
Rowling also digs into the history of cauldrons, explaining that cauldrons remain essential tools for witches and wizards due to the need for an open flame for potion-making. Helga Hufflepuff's hallow was almost a cauldron, reveals Rowling, but she ultimately decided that all the Horcruxes needed to be small enough for easy carrying. "There was something slightly comical and incongruous about having such a large and heavy Horcrux," she writes. Horcruxes, of course, should be anything but comical.
Today brought another riddle from Rowling, this one set to reveal a new Moment from Harry Potter and the Half-Blood Prince.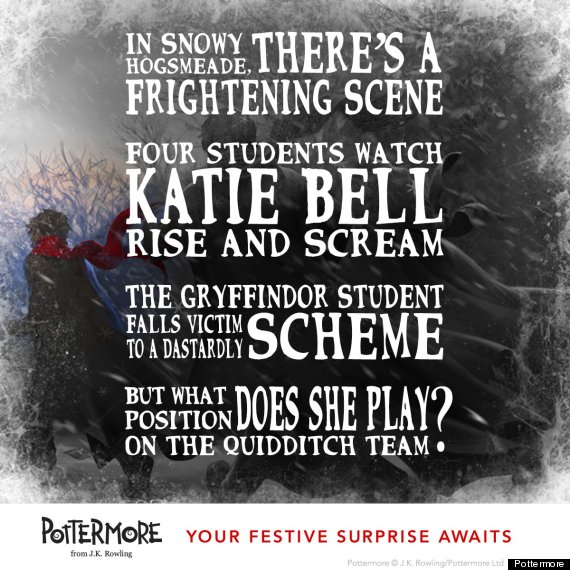 Solving this riddle will unlock the scene in which Harry's Quidditch teammate Katie Bell encounters a cursed necklace. Keep your eyes peeled for the next riddle in Rowling's planned 12 days of Pottermore reveals leading up to Christmas!
Calling all HuffPost superfans!
Sign up for membership to become a founding member and help shape HuffPost's next chapter
BEFORE YOU GO
PHOTO GALLERY
"Harry Potter" Gifts