The Westboro Baptist Church already stumbled over an attempted diss of the Irish referendum, mistakenly chastising the Ivory Coast instead. But when they tried to take on J.K. Rowling, the Harry Potter author had nothing but ire for the hate-mongers.
Rowling took to Twitter shortly after 62 percent of Irish voters approved the measure, sending out an incredible meme about Dumbledore and Lord Of The Rings wizard Gandalf getting hitched. WBC threatened to picket the happy (and fictional) moment, should it ever happen, prompting Rowling to send out an epic diss of her own.
This isn't the first time she's used her Twitter handle to pass out wisdom and shut down the bigoted. Earlier this month, Rowling fought back against misogynistic trolls and also helped quell the fears of a fan who asked what one should do when one wants to "give up."
Before You Go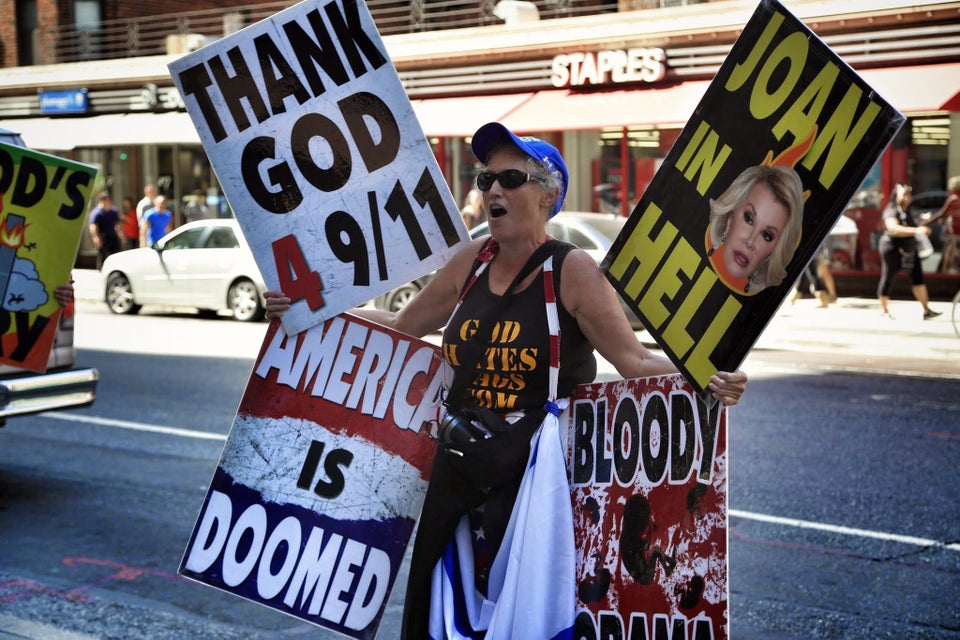 Westboro Protests HuffPost
Popular in the Community