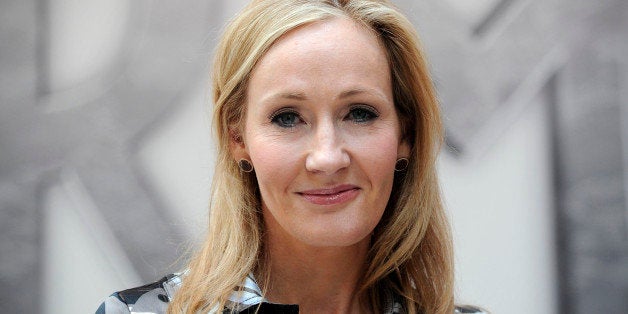 Pottermore's 12 days of Christmas roll on: Today, a new piece of writing from J.K. Rowling on vampires was published on the site. To unlock the new story, fans must solve the daily riddle.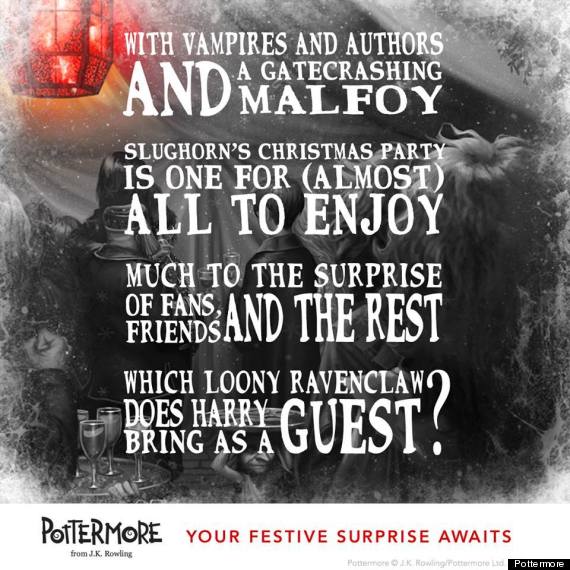 Those who answer correctly earn entrance into a a new Moment -- the Christmas party thrown by Professor Slughorn for his favored students, the Slug Club. Amid a festive hubbub and sprigs of mistletoe, one vampire lurks.
In her new writing, Rowling notes that Sanguini, the vampire Harry Potter meets at Slughorn's party, is the only actual vampire he encounters in the series. Unfortunately for Severus Snape conspiracy theorists, this means Snape himself was merely a wizard, not a vampire, though fans have circulated the hypothesis that his pale complexion and bat-like appearance indicate a vampiric origin. On the other hand, "we meet him outside the castle by daylight, and no corpses with puncture marks in their necks ever turn up at Hogwarts," Rowling points out wryly. So much for that.
Rowling's new piece also reveals why vampires played such a negligible role in the series. Though she initially planned for one Hogwarts professor to be a vampire, the character was quickly written out and no vampires were included as major characters in the books.
Calling all HuffPost superfans!
Sign up for membership to become a founding member and help shape HuffPost's next chapter
BEFORE YOU GO
PHOTO GALLERY
Wonderful World Of Wizarding Harry Potter Diagon Alley