 A few days ago, my 17-year-old daughter asked for help on a school project about "Generation Z." I Googled it immediately. Apparently, "Generation Z" describes those born at the tail end of the Millennial generation (approximately 1982-2002). They are the first generation to grow up with a computer in their home. They are reliant on technology to communicate and surveys indicate that they text and tweet as much as almost 80 times a day.
They also want to make a difference. When the first wave of Millennials became teens, volunteerism and community service surged.
As I write, I am at this year's Women Deliver conference in Kuala Lumpur, the triennial gathering of the most committed leaders for the global health and empowerment of women and girls. This year's conference includes something new and innovative that puts the strengths and spirit of the new generation to its best use: the 100 Young Leaders program.
Selected by Women Deliver from a pool for more than 6,000 applicants, these 100 Young Leaders are a group of amazing health care practitioners and advocates under the age of 30, all working to build a world where the health and well-being of girls and women is a priority. Through the program -- supported by the Global Fund for Women, Women Deliver and Johnson & Johnson -- they will will strengthen their leadership capacity and participate in a series of activities including online education and mentorship with professional allies. They are also sharing their stories with this year's conference attendees and hosting a "Dream Wall" for conference-goers to express a vision for a future in which women and girls get the health care and social support they need to survive and thrive. Their continued growth in the coming year will be supported by the C-Exchange, a private-sector collaboration with Women Deliver.
At this year's conference, these 100 Young Leaders have been sharing insights from their experiences and the reasons they have a special passion for their work. Here are a few of their stories.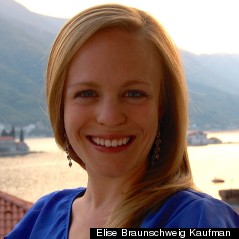 Elise Braunschweig Kaufman works with South Africa-based Grassroot Soccer, which uses the unifying power of sports and sportsmanship to shift social norms at the intersection of gender violence and HIV. "I'm a firm believer that solutions begin young, with boys and girls, by creating principles of trust and equality that have positive ripples through society," Elise says.
It's a slow process to help build access to health care and to usher forward the cultural changes that are needed to build acceptance for an equal role of women in society. But Elise's work with Grassroot Soccer provides a forum for children to have positive young adult role models and talk about sexual health through an activity-filled curriculum centered around a beloved sport.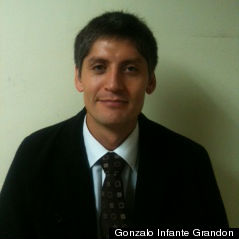 Gonzalo Infante Grandon, who teaches health and serves in the primary care center at the General Rural Clinic of Curarrehue, Chile, has first-hand experience offering sexual and reproductive health education in schools. It's a topic that is still taboo for many Chilean families.
"Until last year, I worked in a very rural area... We provided sexual education in the school -- something that they don't offer anywhere else in the community," Gonzalo said. "We took on the reality they lived through. For example, we knew from new statistics that there were 19-year-old girls with their third child, which is something that hadn't happened 20 years ago." Gonzalo considers Women Deliver an opportunity to share what he learned and to listen and learn from others. "The invitation is this: to engage in dialogue and work in partnership with countries and activist people to ultimately achieve, through this health initiative, global change. The challenge is today," he says. "We as young people have to accept the challenge, and we are doing that with Women Deliver, and have been for almost two years."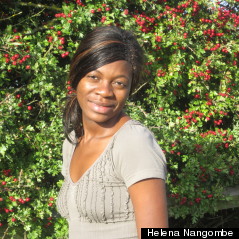 Through her work with Advocates for Youth in Namibia, Helena Nangombe has seen first-hand the effect of illiteracy in her country. Advocates for Youth trains new patients with HIV, teaching them how to be active participants in their health care, and stresses the importance of building trust in their health care providers -- a barrier that stops many from seeking the care they need. "They do not need to be scared of doctors... doctors are there for them," Helena says. "If we talk and stand up and get moving, doing something, then things will be different. Not only in my country, but worldwide."
Like my own Gen Z daughter, these young leaders have bold dreams for the world around them and are highly motivated to make change. Maya Angelou once said, "If one is lucky, a solitary fantasy can totally transform one million realities." I am inspired to continue dreaming with these remarkable youth and transforming our shared visions into a better, healthier future for women and children.
Find out what's happening at the Women Deliver conference by following the hashtag stream for #WD2013 below.
Calling all HuffPost superfans!
Sign up for membership to become a founding member and help shape HuffPost's next chapter