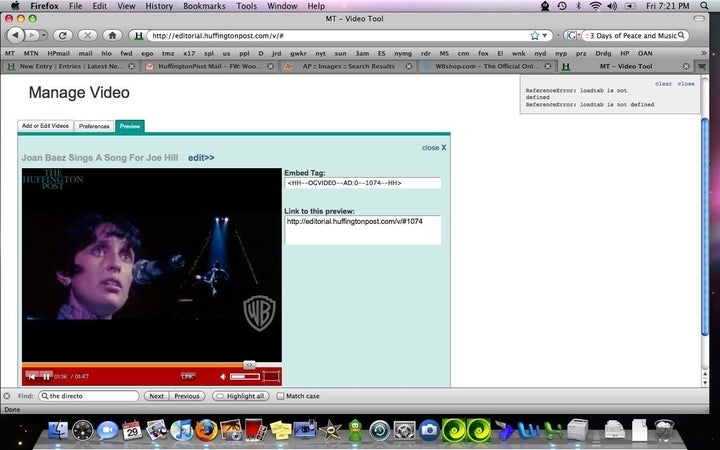 Below is a clip of Joan Baez singing a song for Joe Hill at Woodstock, 40 years ago this coming August.
Hill was a labor activist and member of the Wobblies executed in 1915.
The clip is part of the 40th Anniversary Edition of the original Woodstock film, 'Woodstock: 3 Days of Peace and Music' which includes unseen performances from 13 groups, including Baez, Santana, The Who, Jefferson Airplane, Joe Cocker and five performances (including Creedence Clearwater Revival and The Grateful Dead) who played at Woodstock but never appeared in a film version.
Popular in the Community