"The clothes were a huge part of what made 'Dynasty' fun," Joan Collins once said in one of the biggest understatements ever. The British actress will be forever associated with her over-the-top fashion on the TV show "Dynasty," in which she played the dramatically glamorous Alexis Carrington Colby.
But the truth is, Collins' glitzy on-set fashion was nearly identical to her fashion offscreen -- and it hasn't seemed to change one bit since the 1980s. Her hair, shoulder pads and jewelry are just as big now as they were then, and her commitment to high fashion hasn't wavered. In 2011, Collins was rushed from the Vanity Fair Oscars party to the hospital because her dress was too tight. "The truth was, I made the wrong decision to wear a very tight dress, and had something rather like a Victorian swoon," she told Page Six.
Once a diva, always a diva. Today, in honor of her 80th birthday, let's marvel at the ways in which Joan's style has stayed miraculously frozen in time.
THAT eye makeup, 1983 and 2013: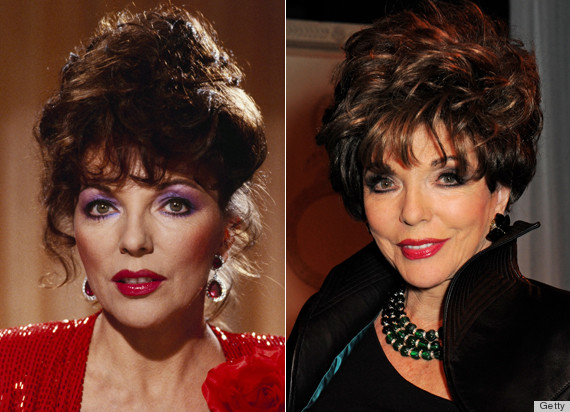 THOSE hats, 1985 and 2013: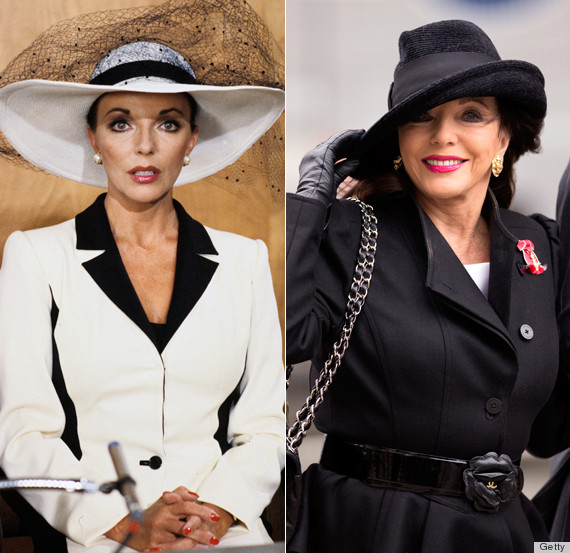 THAT hair, 1981 and 2013: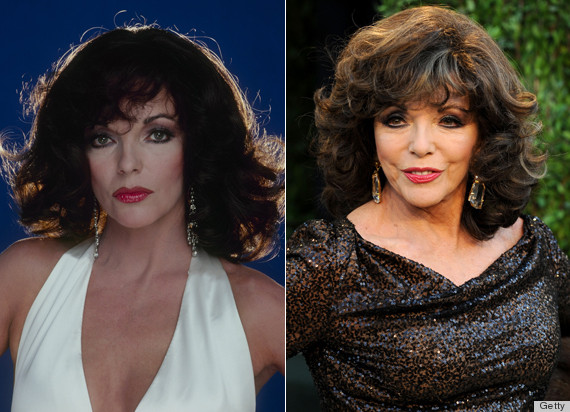 THOSE shoulder pads, 1985 and 2013: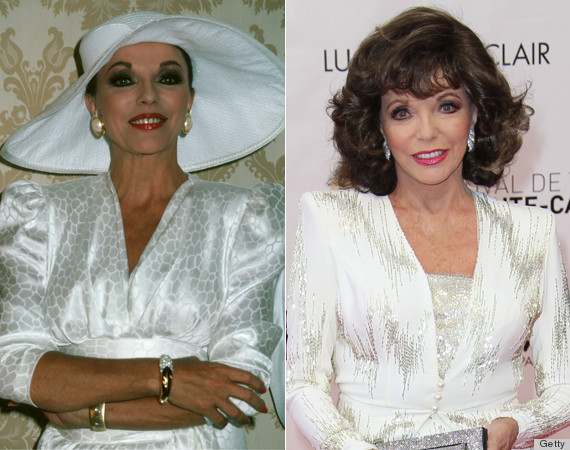 THOSE dresses, 1983 and 2011: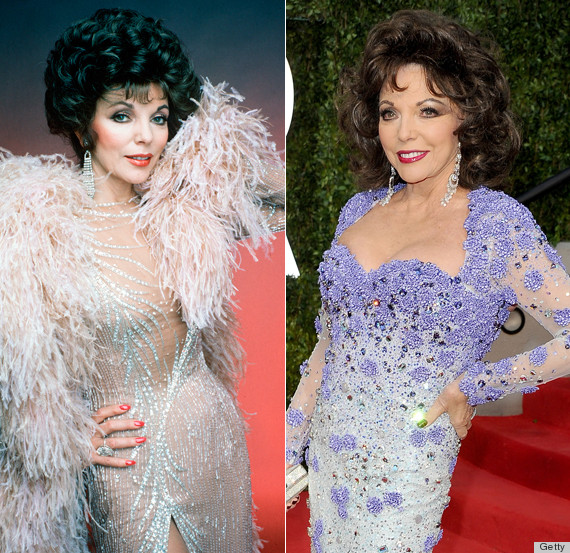 THOSE diamonds, 1980 and 2012: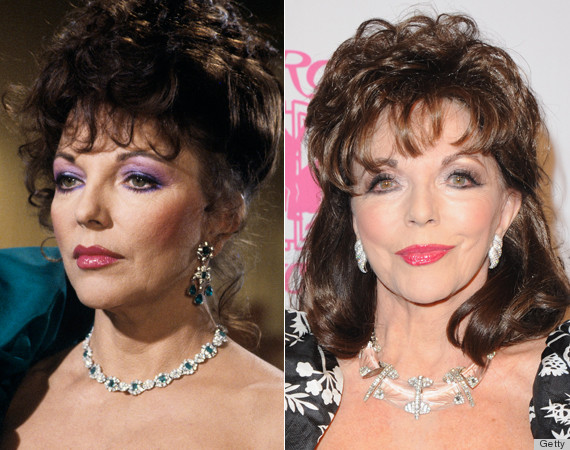 See more awesome '80s style: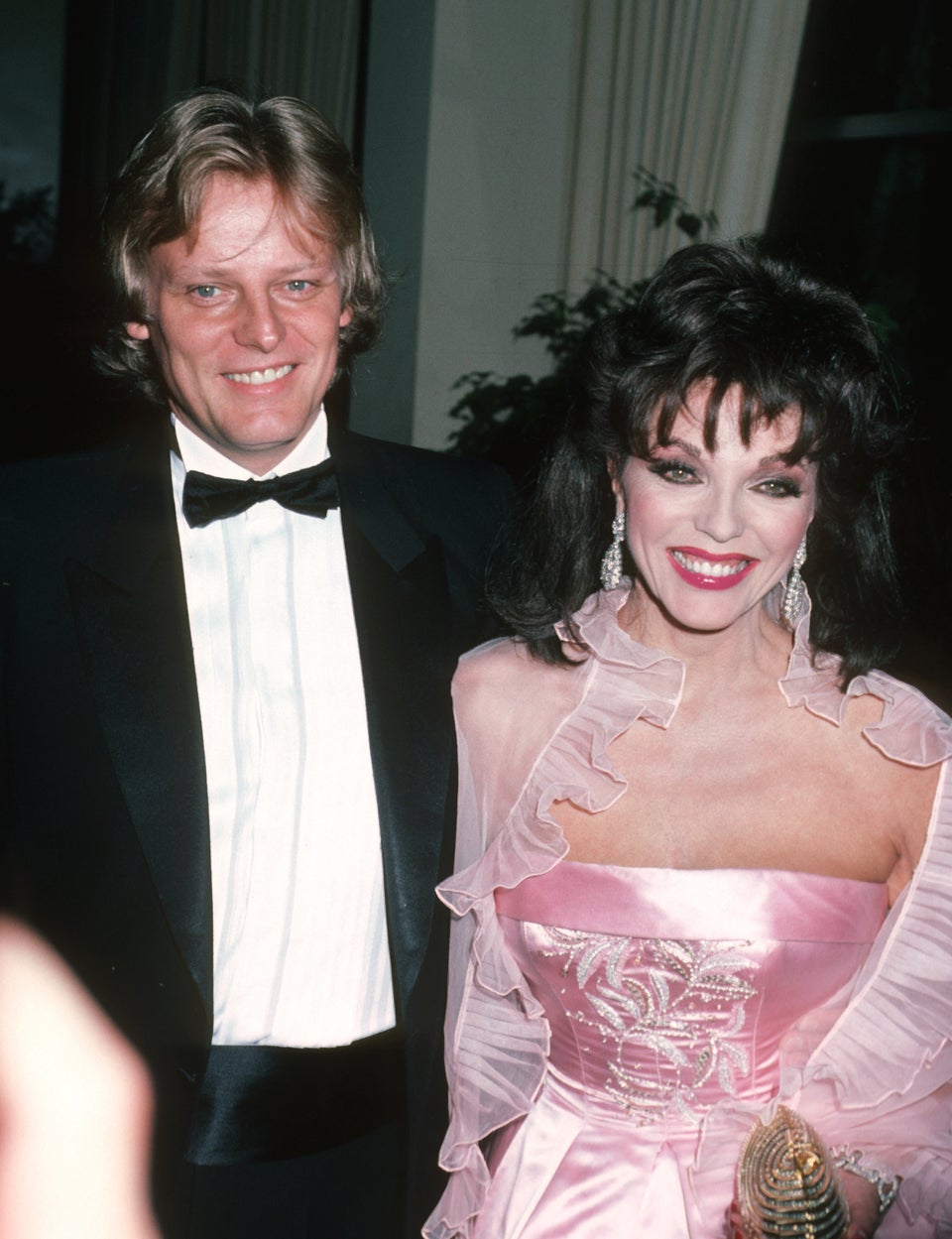 1980s Style