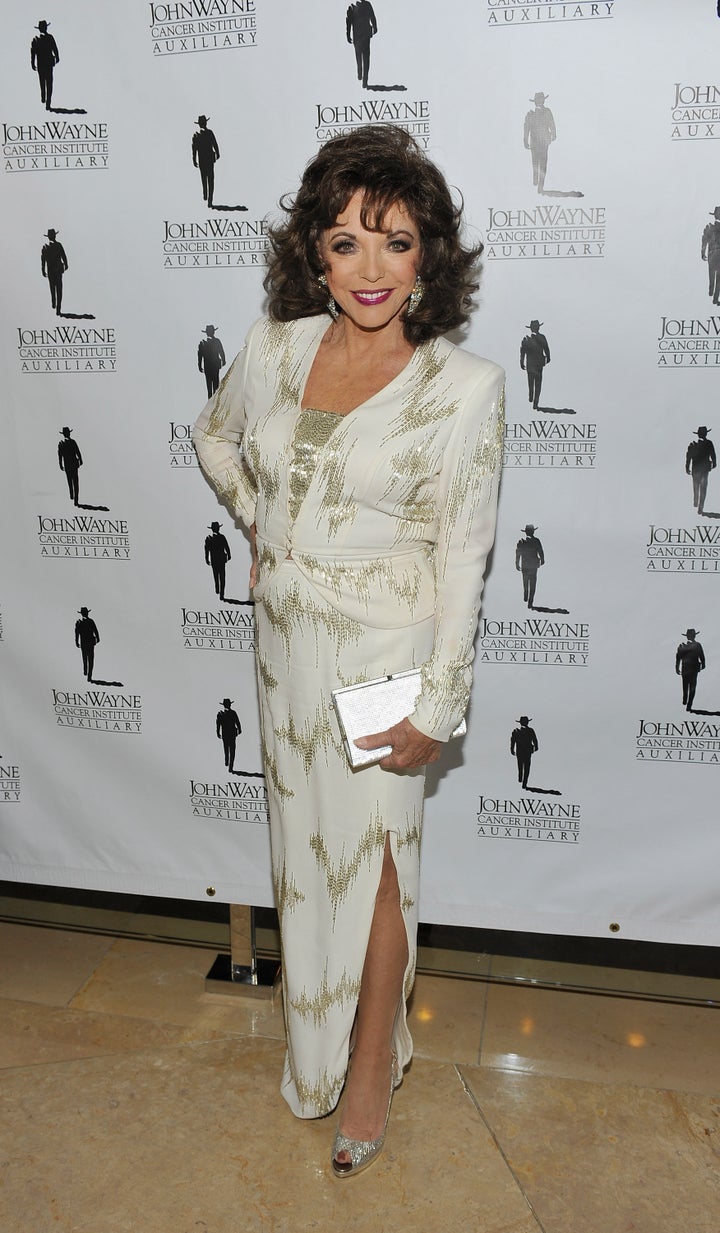 Joan Collins has apparently never heard the the old adage, "If you don't have anything nice to say, don't say anything at all."
The 78-year-old British actress is acting just as catty as the "Dynasty" character, Alexis Carrington, she's best known for playing.
Upon seeing a photo of actress Kate Winslet at the Venice Film Festival, the paper reports Collins let out a sigh and said, "Oh, that's a dreadful dress. The worst dress. And ghastly shoes and an awful hair style."
Collins also said she didn't want to comment on actress Carey Mulligan, but then told The Telegraph, "I can't believe she's playing Eliza Doolittle in a new movie." All Collins would say about Kiera Knightley is that she's thin, and that while singer Adele is talented, she wears terrible hair pieces.
Wondering Collin's thought's on Kate Moss? She says Moss is "OK, but she's not Linda Evangelista."
Collins has never been shy with her opinions about celebrities, and in 2010 told the UK's Hello! magazine that she didn't think there were many good looking actresses around today, with the exception of Angelina Jolie.
"Jennifer Aniston is cute, but I wouldn't call her beautiful. I think that's why Cheryl Cole is so popular, because she is just so pretty and public are starved of gorgeous people," she declared.

Related
Popular in the Community