Jett spoke out in a Facebook post Friday night, her first public comments since HuffPost reported former bassist Jackie Fuchs' account of being attacked at age of 16. Fuchs said Jett was present during the assault.
"Anyone who truly knows me understands that if I was aware of a friend or bandmate being violated, I would not stand by while it happened." Jett, who still performs with the Blackhearts, wrote on Facebook. "For a group of young teenagers thrust into '70s rock stardom there were relationships that were bizarre, but I was not aware of this incident. Obviously Jackie's story is extremely upsetting and although we haven't spoken in decades, I wish her peace and healing."
Fuchs, who played bass for the Runaways from 1975 to 1977 under the name of Jackie Fox, revealed to HuffPost's Jason Cherkis that she was drugged at a New Year's Eve party during her time with the band, and was raped by band manager and music industry heavyweight Kim Fowley. The claim was corroborated by several witnesses, including former Runaway lyricist Kari Krome. Fuchs had never spoken publicly about the attack before HuffPost's report, published on Wednesday.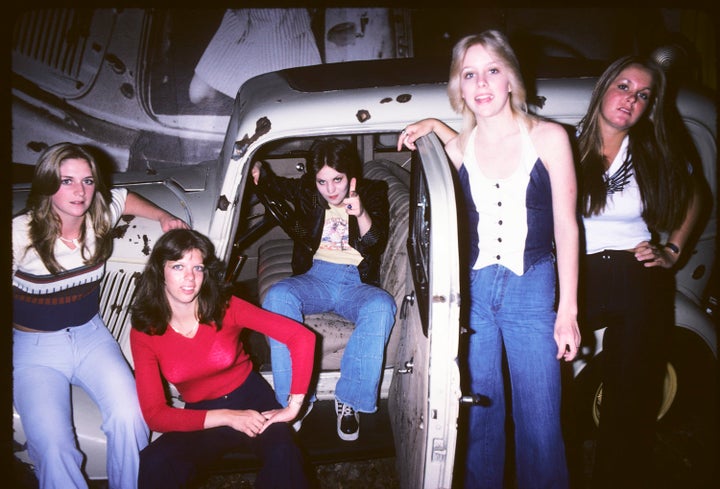 Fuchs said the rape took place in a California hotel room in the presence of bandmates Jett and Cherie Currie, along with numerous other partygoers. Fuchs said she had been given a Quaalude and was brutally violated by Fowley as she slipped in and out of consciousness.
"I can't move. I can't speak. All I can do is look him in the eye and do the best I can do to communicate: Please say no," Fuchs recounted. "I don't know what it looked like from the outside. But I know what was going on inside and it was horror." She last remembered looking up to see Jett and Currie staring at her.
Brent Williams, who was also present in the hotel room, told HuffPost that he was asked by Jett to deny witnessing anything if contacted by lawyers.
Jett had denied "witnessing the event as it has been described here," when presented with HuffPost's reporting prior to the article's publication. Her representative referred further questions to Fuchs, "as it's a matter involving her and she can speak for herself."
Fowley, who died in January, had been accused of assault by numerous women, some in their teens at the time. He was openly attracted to teenagers and vulnerable females: "I'm like a shark. I'll smell the blood," he said of himself. Former Runaway singer Cherie Currie described him as "a beast [who] should not be allowed near young girls."
Fowley denied ever sexually assaulting any of the Runaways. "They can talk about it until the cows come home but, in my mind, I didn't make love to anybody in the Runaways nor did they make love to me," he said in a 2013 biography of the band, according to Yahoo News. He was never charged in any of the alleged assaults.
Fuchs said she was inspired to break 40 years of silence after seeing other high-profile sexual assaults made public, such as claims against Bill Cosby.
Kathy Valentine, formerly of the groundbreaking all-female band the Go-Go's, expressed support for Fuchs. "Jackie is incredibly brave for finally speaking out about this. I told her, and I will say it here too: she has done FAR more for women by speaking out than the Runaways ever did," Valentine wrote on Facebook. Valentine said she understood why witnesses remained quiet immediately after the assault, writing, "They were glad it wasn't them. He was their ticket to being rock stars, touring, recording -- living their dream. They thought this was part of rock and roll, that she got this messed up, too bad for her."
Read the full HuffPost report on Fuchs' story here.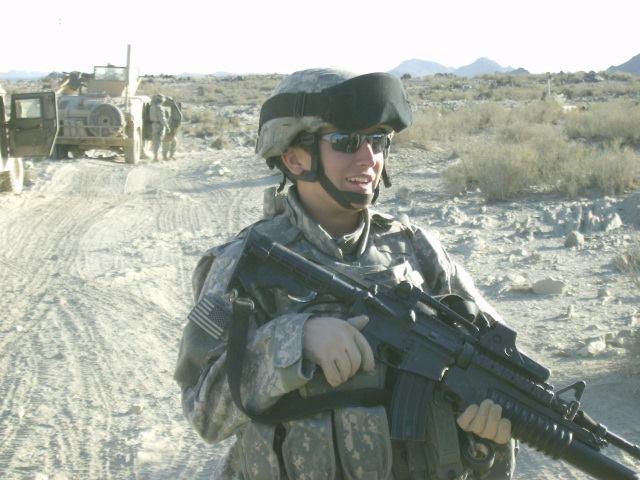 The Faces Of Military Sexual Assault
Popular in the Community