WASHINGTON ― The Senate voted Wednesday to confirm Joan Larsen to the U.S. Court of Appeals for the 6th Circuit ― a nominee opposed by 27 LGBTQ rights groups with concerns about her views on civil rights.
Larsen was confirmed to the lifetime post on a 60-38 vote. All Republicans and eight Democrats voted for her, including Sens. Tom Carper (Del.), Joe Donnelly (Ind.), Heidi Heitkamp (N.D.), Joe Manchin (W.Va.), Bill Nelson (Fla.), Gary Peters (Mich.), Debbie Stabenow (Mich.) and Mark Warner (Va.).
Larsen is from Michigan, which factored into Stabenow's and Peters' votes.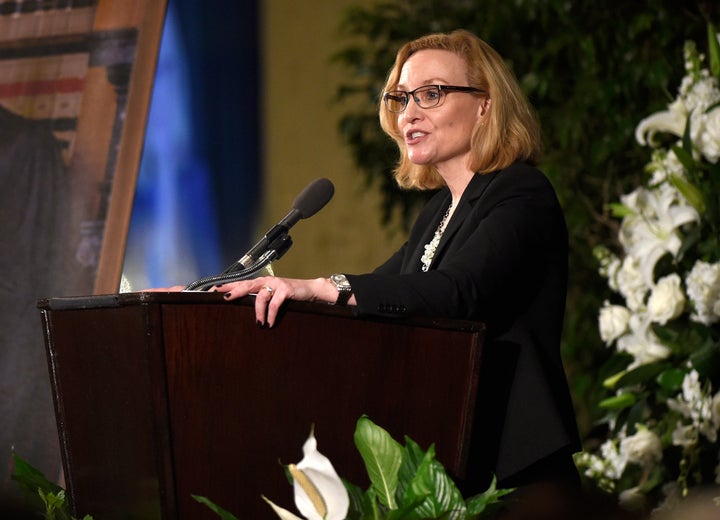 Groups including Lambda Legal and the National LGBT Bar Association had been urging senators to reject Larsen's nomination. They were among more than two dozen LGBTQ rights groups that sent a letter to the Judiciary Committee warning that Larsen's "views on civil rights issues are fundamentally at odds with the notion that LGBT people are entitled to equality, liberty, justice and dignity under the law."
They point out that Larsen, who is currently a justice on the Michigan Supreme Court, voted against hearing an appeal by a lesbian mother trying to get parental visitation from an ex-spouse she had lived with before the Supreme Court's ruling on marriage equality. That ruling gave same-sex couples a constitutional right to marital benefits.
When Sen. Dianne Feinstein (D-Calif.) asked about that vote, Larsen said the Michigan Supreme Court was busy and selective in cases it took up.
The LGBTQ groups also cite an article Larsen wrote in 2004 in which she disagreed with the foundation of the Supreme Court's decision to strike down Texas' sodomy law in the landmark Lawrence v. Texas case. She wrote that it was "an understatement in the extreme" to call the Supreme Court's decision "revolutionary." Asked later to explain her article, Larsen said she did not "not recall what specifically she found so 'remarkable.'"
President Donald Trump named Larsen as one of his potential Supreme Court nominees last year. He said at the time that a key litmus test for his picks was their support for overturning Roe v. Wade. That has raised more concerns about Larsen, who will now be a judge on a court one level below the U.S. Supreme Court.
"Our federal judges should be fair and independent jurists, not ideological warriors who have passed a right-wing litmus test," said Vanita Gupta, president and CEO of The Leadership Conference on Civil and Human Rights.
The Senate voted Tuesday to confirm Amy Coney Barrett to a lifetime post on the U.S. Court of Appeals for the 7th Circuit. Barrett has said Roe v. Wade was an "erroneous decision" and took a speaking fee from the Alliance Defending Freedom, a rabidly anti-LGBTQ group that's defended forced sterilization for transgender people.
Before You Go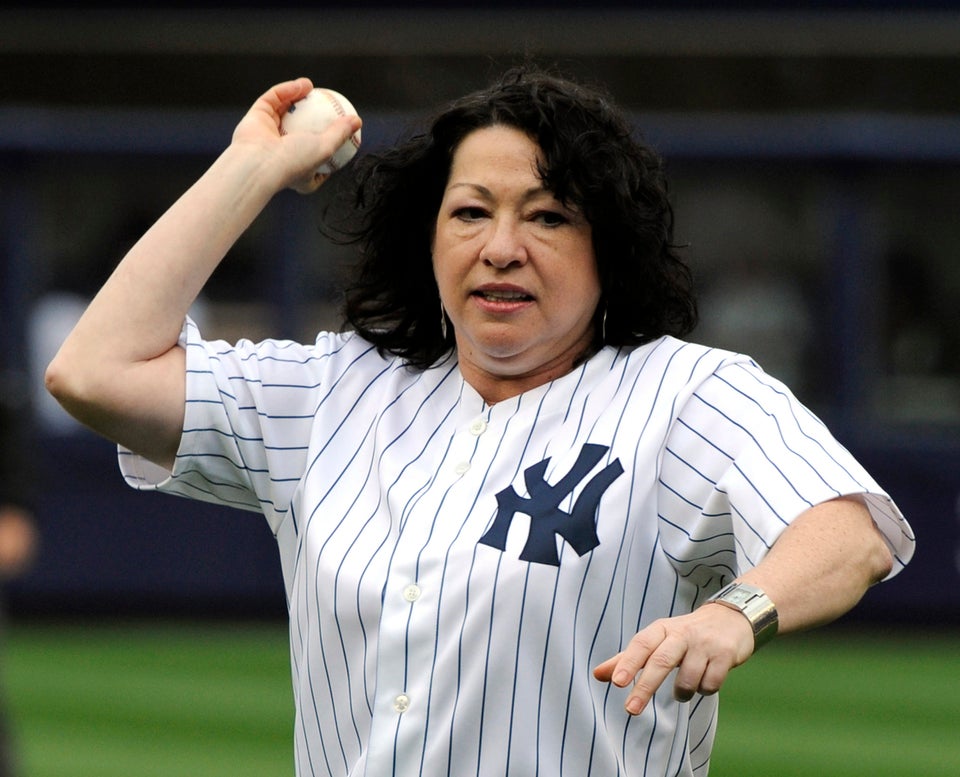 Supreme Court Justices Get Out Of The Office
Popular in the Community