Joan Rivers had some mild-mannered comments to make about the whole soap opera at the "Today" show when she appeared on HuffPost Live on Friday. By which we mean that she did a very cutting impersonation of Ann Curry and shouted profanities and mocked white people and stuff.
"Ann Curry? With all due respect, [snoring sound]," the legendary comedienne began. She then mocked Curry's famously empathetic emotional style, demanding that host Marc Lamont Hill tell her he liked coffee and responding, "Do you reeeaaaaaally like coffee?" She also pretended to wipe tears from her eyes.
"I used to scream at the set!" Rivers continued, before yelling, "shut up b---h!" She didn't forget to give Curry her due, pulling the shiv out just enough to say, "But she's a very nice woman, and I've heard Matt Lauer is a toughie." She added that the "Today" show is run by old white men who went to Ivy League schools and are failing to keep up with the times. She accompanied the last sentence with some rapid-fire snaps. So many snaps!
Rivers donned a white blazer with a sparkly butterfly broach during her interview. That has nothing to do with her comments on Curry, Lauer or the "Today" show, but it is worth mentioning.
When one HuffPoster was informed about Rivers' comments, she was heard to exclaim, "What?! Ann Curry, of all people?"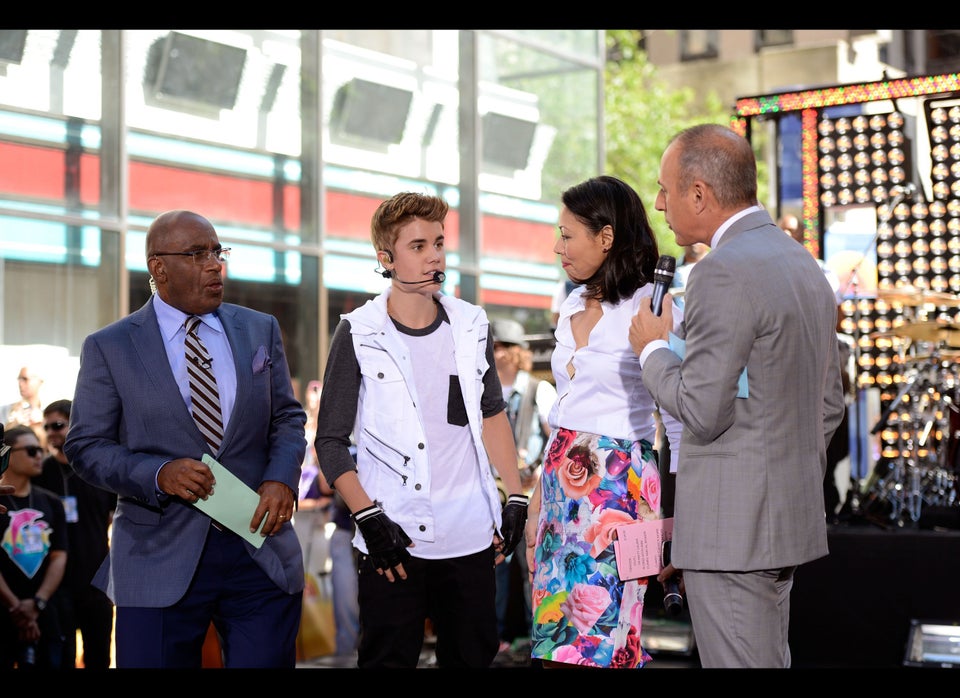 Ann Curry's On-Air Style