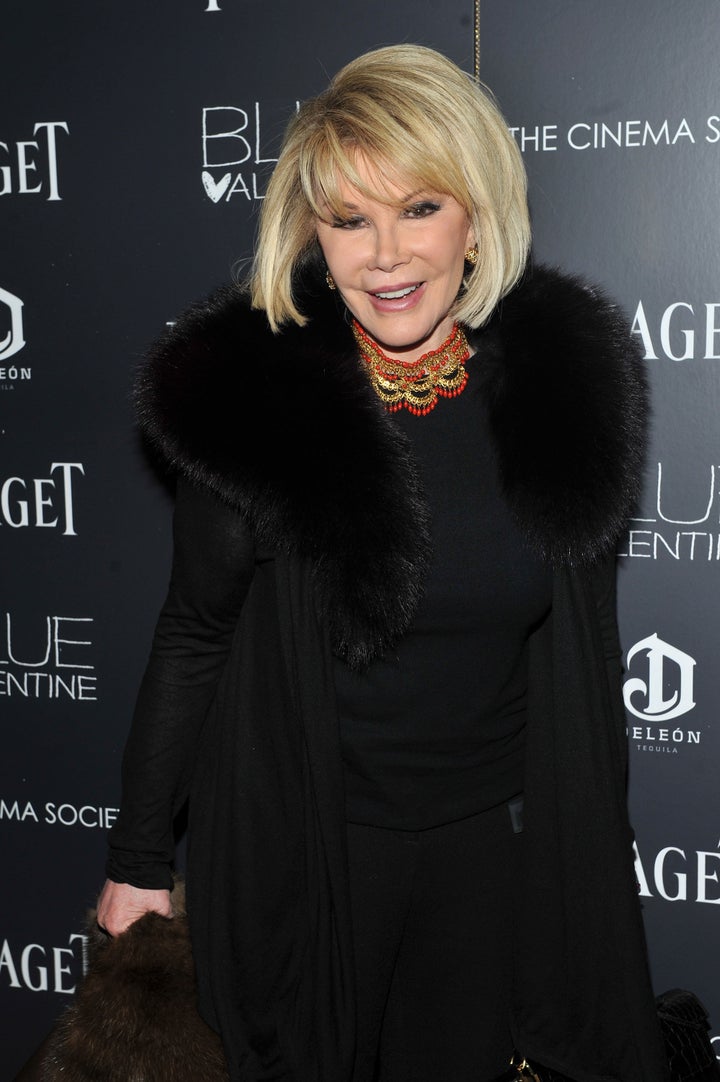 Joan Rivers puts food on her table by attacking celebrities, and Charlie Sheen is raw meat.
The actress and comedienne, who now stars in the reality series 'Joan Knows Best?,' spoke to The Advocate about a number of issues in Hollywood, as well as her personal rivalries. With the topic du jour being Charlie Sheen, Rivers let the rehabbing star have it.
I think he's an ass. When you have a child, darling, you'd better start setting an example. Childhood for you is over when you have a child. I find it outrageous to be carrying on like that. I also think that when you get the gold ring you have an obligation. The old studio system made you have an obligation to live a clean life and be the example. What am I going to tell my grandson who watches 'Two and Half Men'? I just think he's awful.
Yes. Thank you, thank you, God, for her sending that daughter who can't dance to 'Dancing With the Stars.' You wait for the Kate Gosselins of the world who don't know the names of all their children. As a comedian you pray for things like this. Oh, yes! The only thing we're being careful of is poor Zsa Zsa Gabor and her one leg. I have a great joke, but I just can't do it yet. [Laughs] But, yes, you pray for things like that.
For much more, including her take on gay celebrities, her experiences with her daughter Melissa and perspective on her career, click over to TheAdvocate.com.
Popular in the Community