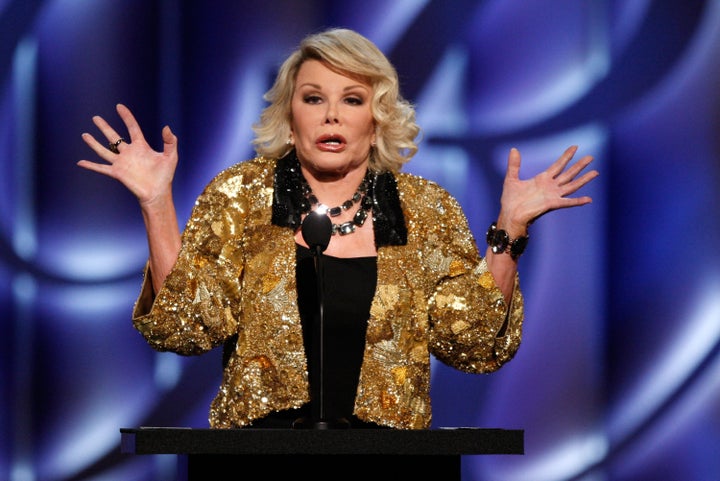 Yesterday when rumors that Joan Rivers had died started to spread like wire fire, I contacted the legendary comedian to ask if she was still with us. Without missing a beat, Rivers made it clear she was still very much alive and even knew who was spreading the vicious lies -- Betty White!

"I don't know where this came from," Rivers told me. "I did very well performing this weekend in Ottawa and I didn't even bomb on stage. I think this story came from Betty White -- that b-tch!"

Rumors of celebrity deaths are nothing new and have included everyone from Justin Bieber to George Clooney and Lady Gaga to Kim Kardashian.

However, this isn't the first time someone spread rumors that it was the end for Rivers. While she was filming her critically acclaimed documentary, "A Piece of Work" in 2010, Rivers told me the producers were praying she would die during production.
"Can you imagine?" Rivers joked. "It would have been gold. They would have got Joan Rivers' last interview."

Fortunately Rivers doesn't plan on going anywhere anytime soon. She's currently filming season two of her WeTV reality show, "Joan & Melissa: Joan Knows Best?"

Calling all HuffPost superfans!
Sign up for membership to become a founding member and help shape HuffPost's next chapter