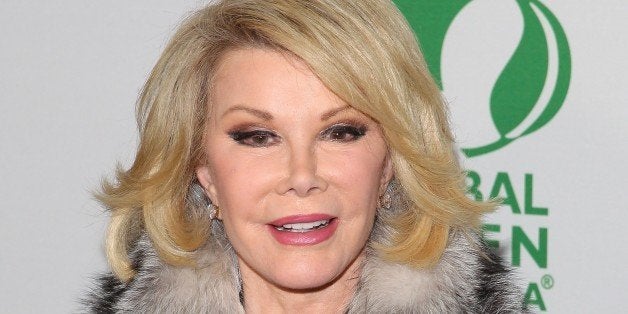 Sources told the Times that the E.N.T. specialist was brought into the operating room by Cohen, and examined the comedian's vocal cords both before and after Cohen performed an upper endoscopy (a procedure that uses a tiny camera to look down the throat into the digestive system).
It's still not clear what caused Rivers to stop breathing. Earlier this week, the New York Daily News reported that an unplanned biopsy caused her vocal cords to to contract, which stopped her breathing. However, Yorkville Endoscopy later released a statement claiming that a "biopsy of the vocal cords has never been performed" at their clinic.
Sources told the Times, there are a number of reasons Rivers could have stopped breathing, including a possible complication with the anesthetic, Propofol, which when not delivered in the correct dosage can lead to cardiac arrest.
Calling all HuffPost superfans!
Sign up for membership to become a founding member and help shape HuffPost's next chapter